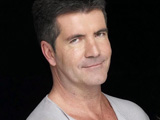 Britain's Got Talent
singer
Hollie Steel
has claimed that Simon Cowell displayed the antics of a bully when he criticised her tutu and song choice.
The ten-year-old sailed through her audition on the ITV1 talent show with her performance of 'I Could Have Danced All Night' from
My Fair Lady
.
However, Steel told the
Sunday Mirror
that she fought back tears on stage as Cowell criticised her costume and song choice, despite praising her voice as "fantastic".
The youngster, who has been picked on at school, said: "Simon is a bully. He was very mean to me. He might have thought it was funny but it's lonely up there on that stage on your own.
"I'm only ten and when he said those things about my tutu I felt like I wanted to cry. I had tears in my eyes but I didn't want to him to see me cry like the bullies at school so I thought of things that made me happy."
The schoolgirl, who nearly died from a rare form of pneumonia aged four, said she thought of winning the show to stem back her tears.