Reality TV News
Simon Cowell: 'I want to find new Lassie'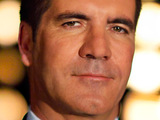 Simon Cowell
has admitted that he is hoping to find the "next Lassie" on this year's edition of
Britain's Got Talent
.
Speaking during the first episode of the fourth series, the 50-year-old judge confirms
tabloid speculation
that he would like a canine victor on the talent show.
"Personally, I would love to find the next Lassie. A really, really talented dog act. That's what I'd like," he says.
However, during the auditions at Birmingham, Cowell misses one of the stand-out dog performers due to illness. Louis Walsh and Amanda Holden give a standing ovation to Tina and her ballet dancing pooch Chandi.
"Chandi, you are the most talented dog we have seen on the show. You are an accomplished dancer," adds Piers Morgan.
Meanwhile, Cowell's co-star Holden claims that she would prefer an old-fashioned "variety act" to win the 2010 crown. "Something that we have never seen before," she says.
Morgan continues: "Last year was so different, so special, produced so many stars - the pressure is really on."
Britain's Got Talent
airs on Saturday at 8pm on ITV1.