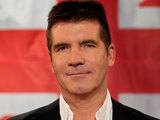 Last night,
impressionist Les Gibson and dancer James Hobley
became the fifth and sixth acts to join the lineup for Saturday night's final of
Britain's Got Talent
. Judges Simon Cowell, David Hasselhoff, Amanda Holden and Michael McIntyre will give their verdict on eight more hopefuls this evening. Find out more about tonight's contenders:
> Britain's Got Talent Semi-Final 3: The lineup
> Britain's Got Talent Semi-Final 2: The lineup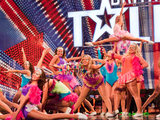 Dance AngelsAge:
9-24
Talent:
Dance troupe
Dance Angels are based in Cardiff and their lead choreographer Lauren Hall promises that they offer something totally different from previous winners Diversity. The 20-strong group presented a carnival-inspired routine at audition.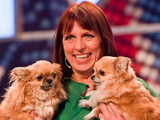 Mexican MayhemAge:
59
Talent:
Dog double act
Mexican Mayhem are comprised of Melanie and her two long-haired chihuahuas Twizzle and Tucker. The trio had Michael McIntyre and Amanda Holden in stitches at audition - both overruled David Hasselhoff to put them through to the next stage.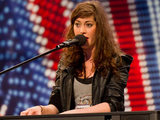 Jessica Hobson
Age:
19
Talent:
Singer
Sheffield's Jessica Hobson performed 'Billie Jean' at audition and received a 'yes' from all three judges. Amanda Holden said that her take on the Michael Jackson classic was "beautiful" and David Hasselhoff added: "You rock!"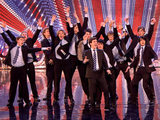 Out of the Blue
Age:
18-23
Talent:
Acapella singers
Oxford-based university students Out of the Blue fooled nobody with their unassuming appearance - their
Glee
-style medley of 'Poker Face' by Lady GaGa and 'Sexyback' by Justin Timberlake brought the house down at audition. Guest judge Louis Walsh said: "I think the royal family need to see this."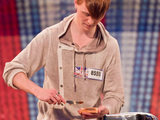 Nathan Wyburn
Age:
21
Talent:
Artist
Fine art student Nathan, who hails from Ebbw Vale, designed a portrait of judge Michael McIntyre using toast and Marmite. The stand-up comedian was full of praise, saying: "I thought it was very creative, and I very much look forward to seeing you doing that at the Royal Variety Performance."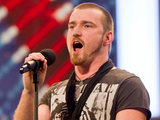 Jai McDowall
Age:
24
Talent:
Singer
Support worker Jai had never performed in public before his audition, revealing his nerves prior to his rendition of 'Anthem' from the musical
Chess
. He received a standing ovation from Amanda Holden and the audience for a performance which Michael McIntyre described as "really, really wonderful and powerful and emotional".
Steven Hall
Age:
53
Talent:
Comedy dancing
Steven is a telecommunications engineer by day, but a dancing machine by night, honing his skills in the kitchen at home in Kendal. His Liverpool audition performance, which included the Macarena, the YMCA dance and moves from Austin Powers and MC Hammer, had David Hasselhoff pumping his fists in the air while shouting "You did brilliantly tonight!"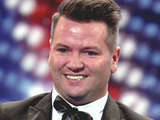 Edward ReidAge:
35
Talent:
Singer
Glaswegian drama teacher Edward performed nursery rhymes including 'Old Macdonald' and 'Humpty Dumpty' in the power-ballad style of Leona Lewis. "Jack and Jill will never be the same," David Hasselhoff quipped as the judges unanimously put him through to the next round.
> Britain's Got Talent Semi-Final 3: In pictures
> Britain's Got Talent Semi-Final 2: In pictures
> Britain's Got Talent Top 40 in full
> More Britain's Got Talent news