Simon Cowell
has hit back at the BBC, Tom Jones and
The Voice
UK, accusing the broadcaster and the producers of the rival talent show of losing their sense of humour.
Cowell's
Britain's Got Talent
and
The Voice
have been in a scheduling war since the ITV1 series was brought forward by three weeks to launch on the same night.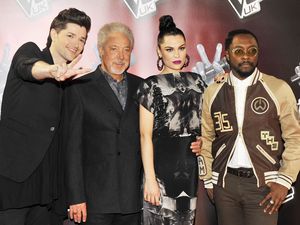 BBC insiders have accused Cowell and ITV of dirty tricks with their scheduling changes, while
Voice
coaches Tom Jones and will.i.am have questioned Cowell's authority as a talent show judge.
Speaking at a screening of
Got Talent
, Cowell claimed that he is ready for a battle with the BBC and denied accusations that he had tried to lure Jones to work for him in the past.
"We don't know what will happen on this show and you don't know if it will work, but it does work," said Cowell. "I think [
The Voice
] have got themselves in a mess. They need to get their sense of humour back.
"I read one thing today and I want to clear the record up. It was intimated that Tom Jones had been offered a role on one of my shows. I met the guy once in Vegas and I think the show he must have been talking about was
Opportunity Knocks
. It wasn't one of my shows. He might have got the names confused."
He added: "They are winding this up to be a big battle, but it's not. The shows go out at the same time and the better one wins. And it terms of credibility, it's down to being good and being successful.
"I will back my talent against their talent this year, that's for sure."
New
Got Talent
judges Alesha Dixon and David Walliams backed up their new boss, arguing that "there's nothing more credible than success".
"Susan Boyle has sold something like 25 million records. I think that speaks for itself," said Walliams.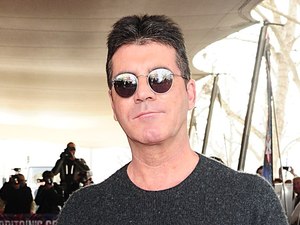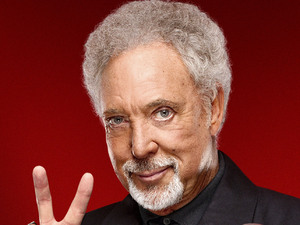 When asked whether he would watch
The Voice
at all, Cowell claimed that he may watch "five minutes of it".
"Not the whole thing," he added. "Are you going to watch it? You have to? Unlucky."
Talking about his hiring of Alesha Dixon for the show, Cowell once again confessed her employment was partly based on a decision to annoy the BBC.
"I thought because there is so much rivalry between
Strictly
and
X Factor
, [the BBC] are always messing around with the schedules,
The Voice
was intended as a rival for
The X Factor
, so I thought, 'Great, we'll nick Alesha'," he said.
After being challenged by a journalist on why he felt it was wrong for the BBC to make a talent show, Cowell replied: "Of course they are in the business of doing it. But when you get to the point with these shows where you mess around schedules and it affects viewers and it goes head-to-head... that to me is silly rivalry.
"But if you ask the BBC why we need another singing talent show, I would query whether we do or not. In my opinion, they don't like that
The X Factor
is successful. They have every right to compete with us and I have every right to arm us, so we're in a good place to beat them."
Britain's Got Talent
starts on Saturday (March 24) at 8pm on ITV1.
The Voice
UK starts at 7pm and
overlaps with the ITV1 talent show for 20 minutes
.
> Simon Cowell isn't qualified to judge, says Tom Jones
> 'The Voice': Can it topple Simon Cowell and 'Britain's Got Talent'?