Jonathan Antoine
's mum has claimed that appearing on
Britain's Got Talent
has brought out the best in her opera singing son, allowing him to move on from problems in his personal life.
Antoine and Charlotte Jaconelli performed together as the final act on Saturday night's
BGT
launch episode and stunned the judges with their vocal talents.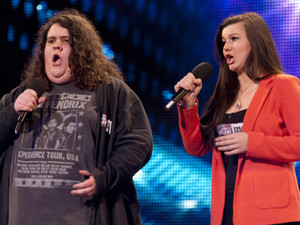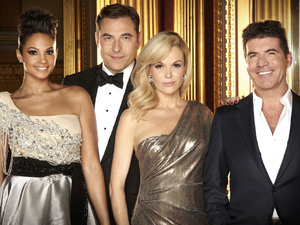 Simon Cowell compared Antoine's vocals to Pavarotti, while the press have likened the teenage singer to
Got Talent
sensation Susan Boyle.
Antoine said that he was fully prepared to deal with the attention that the show is expected to bring him, revealing that problems that caused him a breakdown at school in the past would not be repeated.
"I thought long and hard before entering
BGT
and discussed it with my family. My breakdown was when I was at school. Me and school don't go so well. This, on the other hand, is exactly what I want to do," he said.
"Singing is what I love and doing
BGT
has been fun and made me happy. My family are very supportive and I'm being well looked after by the team at
BGT
."
His mum Tracy said: "This is a wonderful experience for Jonathan. It's doing what he loves - singing. It's really bringing out the best in him and helped him to move on from problems in his past. We've been very impressed with the way we've been looked after by the
BGT
team. There's a lot of support."
Britain's Got Talent
continues this Saturday (March 31) at 8pm on ITV1.
> 'Britain's Got Talent': Jonathan Antoine provides new Susan Boyle moment
> 'Got Talent' opera singer Jonathan Antoine: 'I am the way I am'
> 'Britain's Got Talent' live blog
Photo gallery - BGT episode one: