13-year-old harpist
Hero Melia
has hit out at
Britain's Got Talent
creator Simon Cowell, claiming that he "shatters dreams".
Hero, who previously appeared on Sky1 talent show
Must Be The Music
, auditioned for Cowell's ITV1 series this year and was voted through to the second stage only to be told one month later that she hadn't made the cut for the live semi-finals.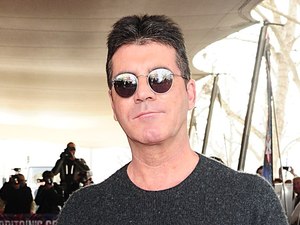 In a blog post on
The Guardian
, Hero blamed Cowell for her exit, claiming that the reality TV judge had "yawned and rolled his eyes" before she had even started to audition.
"I got a standing ovation and cheers all the way through. Alesha Dixon wiped away a tear, David Walliams said I was amazing, so did Amanda Holden," she said.
However, she accused Cowell of having an "evil stare" throughout her audition.
"I suspect he had made up his mind about me long before, as I could see him looking at notes when he gave me a 'No' and said that the harp didn't do it for him; it was old-fashioned," she said.
"I tried to stand up to him and said that what I want to do is show that the harp can be used like a guitar for contemporary music."
She added: "I came off stage wanting to cry but I had got three yes votes, so had to leap up and down acting happy in front of the cameras with Ant and Dec congratulating me on being through to the next round.
"But last month, the night before I was due back on
BGT
, the phone rang: I had been dropped. I had wasted half my half-term getting ready for that. Cowell shatters dreams and yet I so wanted to impress him."
Britain's Got Talent
is currently airing on Saturdays at 8pm on ITV1.
> 'Britain's Got Talent', 'Strictly' lead Freesat Awards 2012
> 'Voice' UK singer Jessica Hammond blasts 'X Factor' treatment
Watch Hero on
Must Be The Music
below: