Britain's Got Talent
boyband
The Mend
have admitted that they would spend the show's prize money on their mounting debts.
The four-piece - Jayme Kontzle, Craig Worsley, Dean Kelly, Kris Evans - appeared on Saturday's audition show performing 'Sitting on the Dock of the Bay' and have become one of the most popular acts so far this series.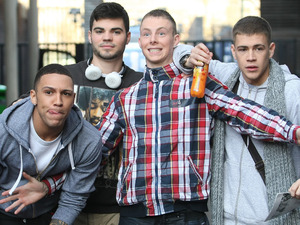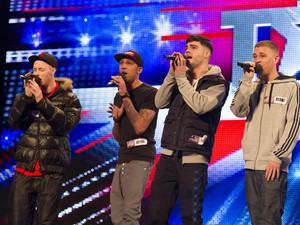 Speaking to
Digital Spy
about the possibility of winning the £500,000 grand prize, the group said: "The first thing we'll do with the money is pay off our debts. We're on hardly any income right now. We've borrowed and borrowed.
"You end up borrowing to borrow and borrowing to pay off what you borrowed. And the next thing you know, you owe half the world some money. It would be great to pay everyone off."
They added: "We'd love to invest in our own studio as well and invest in the community, helping other people get into music. It sounds corny, but music can save lives. It's a massive, massive part of our lives as well. We might buy a Ford Mustang as well.
"We haven't really thought about the money too much, but everyone else keeps mentioning it. If we do win, we'll have a bloody good night out."
Britain's Got Talent
airs on Saturdays at 8pm on ITV1.
> 'Got Talent' boyband The Mend were happy with 'new East 17' tag
> 'Britain's Got Talent' The Mend had dark days after 'X Factor' rejection
Watch The Mend's
Got Talent
audition: