A former
Jive Aces
member has claimed that the band had attempted to "brainwash" him.
The folk-swing band
impressed Britain's Got Talent judges
on Saturday's episode (April 28) with their performance of the
Jungle Book
theme.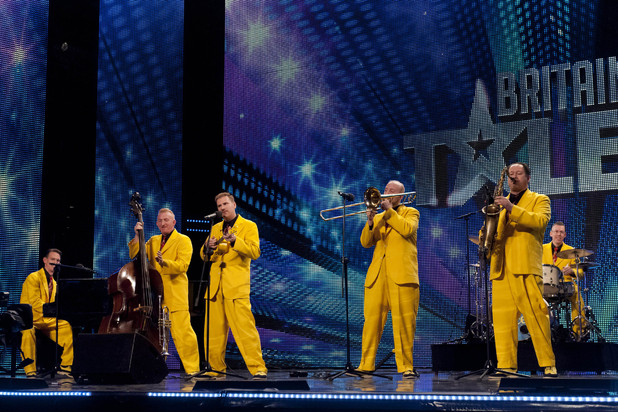 Guitarist Johnny Gunner alleges that the other members of the group tried to change his behaviour when they turned to the religion of Scientology.
"They were being brainwashed," he told
The Sun
.
"I thought I was in danger. I was in the band to play music, not be part of a secret religion. It got to the stage where they said join us or leave. They were a strange bunch."
Singer Ian Clarkson has said of the religion: "Scientology has helped me and the band creatively. If anyone asks, I suggest people read L Ron Hubbard. There's no brainwashing."
However, a spokesperson for the band has denied the accusations, saying: "Johnny Gunner left in 1989. The band did not become Scientologists until 1991."
Susan Boyle has been
tipped to return to perform on Britain's Got Talent
this year.