Britain's Got Talent
stars
Four Corners
have revealed that they aspire to perform with the likes of Lady GaGa, Justin Bieber and Madonna.
The dance troupe, who will compete in the live
BGT
semi-finals this week, said that they hope to one day have "millions of people screaming" for them.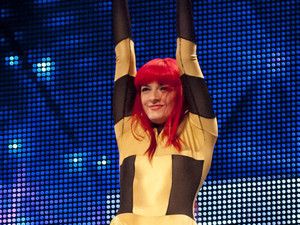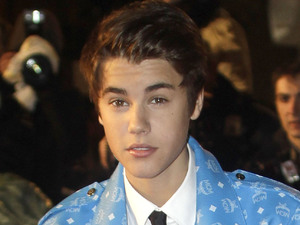 "We'd love to go on a world tour and support big artists like Lady GaGa, Madonna. Justin Bieber," Four Corners member Kevin Keti told
Digital Spy
. "Someone that massive with millions and millions of people screaming for us."
Yasmine Crotch, the group's sole female performer, added that she is "obsessed" with Bieber, describing the 'Boyfriend' star as her favourite singer.
Four Corners also said that they are confident their "darker" and "more action-packed" semi-final performance will go down well with the judges, particularly Simon Cowell.
"He seems to have a soft spot for Yasmine," dancer Mikey Heath revealed.
"If I give him a wink, he's not going to buzz is he?" Crotch jested.
Britain's Got Talent
's first live show airs tomorrow (May 6) at 8pm on ITV1.
Watch Four Corners audition for
Britain's Got Talent
below: