4
Reality TV News
'Britain's Got Talent' synchronised swimmers stir patriotism in judges
The
Britain's Got Talent
judges are made to feel patriotic in tonight's (May 5) final auditions show by a synchronised swimming group.
Emily, Zoe, Jazmine and Elizabeth, aged between 21 and 28, make up the act Aquabatique.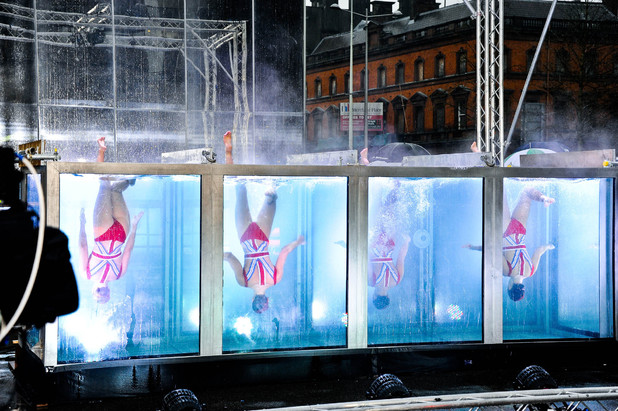 After the women have emerged from the water,
Simon Cowell
says: "Girls, that was absolutely great, well done, the only person who really is an expert on this kind of thing is David."
David Walliams bats away the compliment, replying: "Well I'm not an expert, I like swimming but I've never done synchronised swimming and I know it's one of the hardest things to do, because you need such strength, but you also need real grace and beauty and you girls have both. I was completely blown away."
"You're so clever, you're strong, you're beautiful, I really enjoyed it, well done girls," Alesha Dixon adds.
Cowell goes on to comment: "Tell you what I liked about the act is that I got kind of patriotic."
"It made me feel proud," Walliams agrees.
"Yeah, and excited and you look amazing! It's like having a see-through bath," Simon concludes.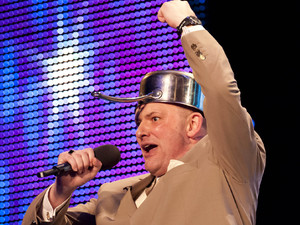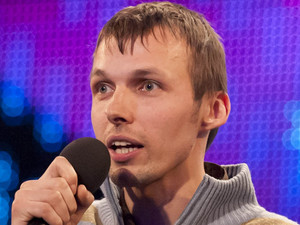 The other acts in tonight's (May 5) show include Dalek impressionist Martyn Crofts.
There is some praise for him, with Amanda Holden saying: "I loved that! I did, it's variety and that's what
Britain's Got Talent
is all about."
Cowell, however, comments: "With the greatest respect if you turned up with a saucepan on your head and pretended to be a Dalek you would empty stadiums."
Stand-up comedian Gatis Kandis gets qualified compliments from all, with Walliams calling his act "so bad that it was actually brilliant", and Cowell stating: "You are the funniest, funniest comedian I have ever heard in my life. I mean, absolute rubbish but it actually really, really made me laugh."
Britain's Got Talent
airs tonight at 8.45pm on ITV1.
Photo gallery: Britain's Got Talent week seven auditions in pictures: