Only Boys Aloud and
Ashleigh & Pudsey
have been voted through to the
Britain's Got Talent
live final.
Dog act Ashleigh & Pudsey were voted straight through to Saturday's final after the public vote.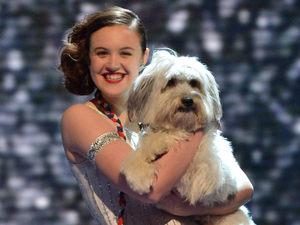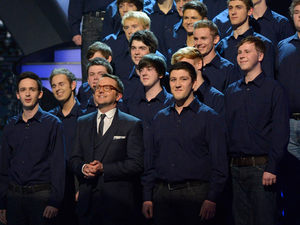 Welsh choir Only Boys Aloud made it through to the final with the most public votes, after Simon Cowell put the judges' vote to deadlock along with boyband The Mend.
After hosts Ant & Dec announced Ashleigh & Pudsey's victory, Ashleigh Butler told the audience: "Thank you so, so much for everyone who's voted. I promise we'll come back and blow you away."
The decision was then handed over to the judges, with David Walliams saying: "It's so hard. I think the act that's got the most potential that are doing something we've never seen before is Only Boys Aloud."
With Alesha Dixon choosing The Mend and Amanda Holden picking Only Boys Aloud, it was down to Simon Cowell to decide whether to put the choir straight through or to go to deadlock.
Cowell said: "I like both acts, I genuinely do. On this particular occasion I want to see what the public think because I can't split these two."
Ant & Dec then revealed that Only Boys Aloud had beaten The Mend in the overall vote, sending the Welsh choir through.
Choir leader Tim Rhys-Evans said: "I am over the moon for these guys. They worked really hard. Thank you to the British public. I couldn't be prouder."
Zipparah Tafari, The Jive Aces, Lauren Thalia, United We Stand, Analiza Ching and Rachel Knowland also exit the competition after tonight's show.
Britain's Got Talent
continues tomorrow evening (May 7), with the second live semi-final at 7.30pm on ITV1.
Saturday's live final will air at 7.30pm on ITV1.