David Walliams has denied reports that
Simon Cowell
gave his fellow judges a telling-off during Sunday's
Britain's Got Talent
.
Cowell allegedly banned Walliams, Alesha Dixon and Amanda Holden from making jokes about his private life on the show.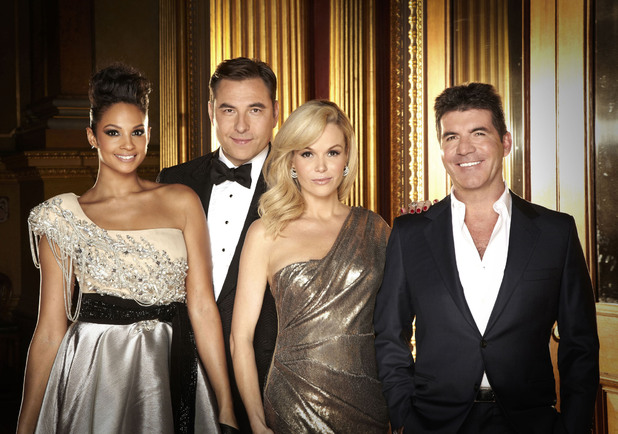 The music mogul has been the
butt of several jibes since the release of Tom Bower's recent biography
The Intimate Life of Simon Cowell
, which made revelations about Cowell's sex life history.
Walliams had started Sunday's show by reading Bower's unauthorised biography, claiming "I can't put it down", while Holden told Cowell that "we don't need a third volume of the book" after he commented about attractive backing dancers on the show.
Cowell allegedly jabbed Amanda Holden in the side during Sunday's show, saying: "Be careful." He then reportedly brought the three judges backstage, telling them: "Enough is enough."
An audience member told the
Daily Star
: "He wasn't very impressed. It was like he was bored of all the references - he thought enough was enough.
"He wagged his finger at them like a headmaster calling a group of naughty school kids into his office. They followed him backstage and returned to their seats just in time. Whatever he said worked because they behaved after that."
However, David Walliams later posted a link to the report on Twitter, stating: "A complete lie."
Britain's Got Talent
continues tonight (May 8) for its third semi-final airing at 7.30pm on ITV1.