The
Loveable Rogues
and Molly Rainford became the next acts to make it through to the
Britain's Got Talent
final on tonight's show.
Loveable Rogues were the first announced act to head to the final, having won the viewers' vote following their performance of their own track 'Lovesick'.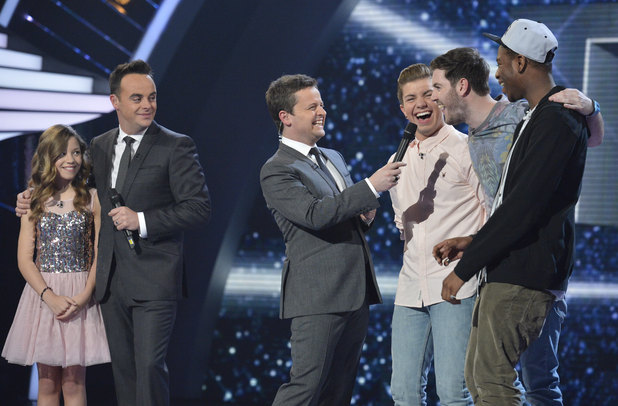 Rainford and the Twist & Pulse Dance Company were also voted by the public into the top three acts, with the judges' vote given to the 11-year-old singer.
David Walliams decided to go with his "heart" and chose Molly Rainford, while Alesha Dixon went for the Twist & Pulse Dance Company, who she said she felt the most "emotionally invested" in.
With Amanda Holden also choosing the dance group, Simon Cowell decided to take the vote to deadlock by voting for Rainford, whom he felt had the "most potential".
Hosts Ant & Dec then revealed that Rainford had received more votes from the public than her rivals and joined the Loveable Rogues in Saturday's final.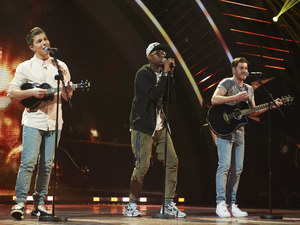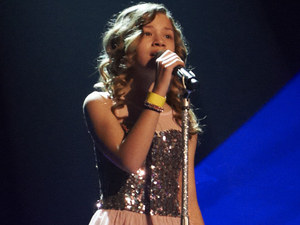 Loveable Rogues described their excitement upon making the final as "decent" and "bangin'".
Molly Rainford said: "It's just amazing. I can't believe it. I want to thank [the voters] so much, without them I wouldn't be in the final."
The Zimmers, Area 51, Ashley Elliott, Lucky, Honey Shazad and Dennis Egel also exited the competition after failing to make the top three.
Britain's Got Talent
continues tomorrow (May 9) for its third semi-final airing at 7.30pm on ITV1.
Watch the Loveable Rogues perform 'Lovesick' on the
Britain's Got Talent
semi-final below:
Photo gallery: Britain's Got Talent's third semi-final:
Copyright: Rex Features Ken Mckay/Thames