4
Reality TV News
'BGT': Amanda Holden, Simon Cowell differ on Sam Kelly's final song
The
Britain's Got Talent
judges differed tonight on what
Sam Kelly
should perform in Saturday's final.
The 19-year-old singer was voted straight into the final by the viewing public tonight (May 9) after his performance of 'Iris' by the Goo Goo Dolls.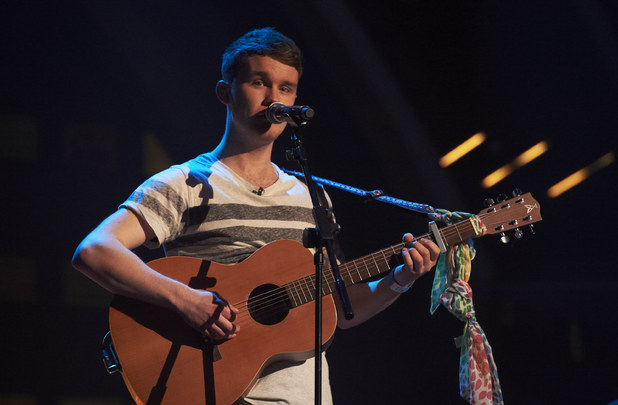 While being heavily praised for his acoustic cover, Amanda Holden requested that he "kick it up" for the final and sing a rockier track after performing two acoustic ballads.
Holden told him: "That's the second time you've done something beautiful. If you go through I'd like you to kick it up a bit. I would like to hear you get more rocky because I think you've got that in you."
However, Simon Cowell disagreed, saying: "I totally disagree with Amanda. This is exactly what you should be doing. It's just about you, your voice and a great song. You sound like a recording artist and you've got charisma, brilliant."
Later on ITV2's
Britain's Got More Talent
, Holden reiterated her point, saying: "I loved Sam, I think he's got a beautiful voice, but he's done two ballady songs. I want him to kick it up a little bit more, to sing something sexy, because he's got sex appeal."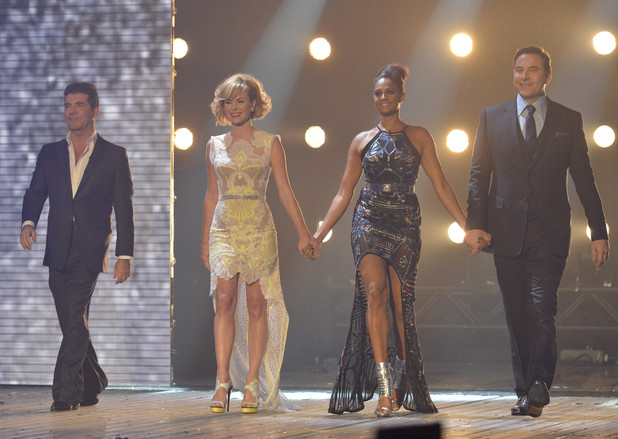 David Walliams sided with Cowell, replying: "He's got sex appeal because he plays it down, because he's all shy and plays his guitar."
Holden jokingly replied: "But on a third date, you want him to do something. You know what I'm talking about!"
Walliams later joked: "He needs to follow his own instincts, he shouldn't be swayed by people. [It's too important] to be guided by Amanda Holden!"
Sam Kelly and dance troupe Nu Sxool were voted through to Saturday's final, where they will join Ashleigh & Pudsey, Only Boys Aloud, Jonathan & Charlotte, Kai & Natalia, Loveable Rogues and Molly Rainford.
Britain's Got Talent
continues tomorrow (May 10) for its fifth and last semi-final airing at 7.30pm on ITV1.