After a wobbly launch last weekend,
Britain's Got Talent
kicked into into full gear this weekend. From Ant & Dec's ludicrously OTT intro, this was Cowell TV at its most bombastic and best.
Of course, there were hideous moments (a female Cliff Richard impersonator). Of course, we were signposted and had our hands held through to the best bits (hashtag screen demands ahead of the good acts, tinkling piano chords of indie classics to help move us to tears). And of course, we've seen most of it all before (street dance and boybands).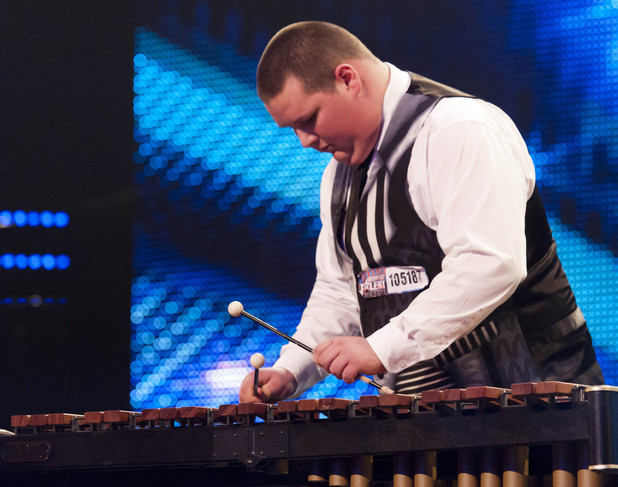 But like a good roast dinner, it doesn't quite matter how many times you've been served up the Cowell production line - if it's done well, we'll enjoy consuming it. Even if it does leave us feeling a little bloated and guilty the next day.
Top of the bill and best in show was Ashley Elliott. A boy who knows his way around a square meal and a xylophone. The rotund percussionist made up for a lack of personality with quickfire hand skills.
It was the sort of entertainment that Saturday night shows like
Opportunity Knocks
and
The Generation Game
used to be filled with. Essentially it was fairly useless skill on its own, but accompanied by a David Walliams dance routine and a grimacing Cowell, it was sublime panto TV. Fingers crossed young Ashley makes the live shows.
Boyband The Mend have been knocking around the talent circuit for quite some time and were dumped off
The X Factor
last year due to some controversy surrounding a management deal.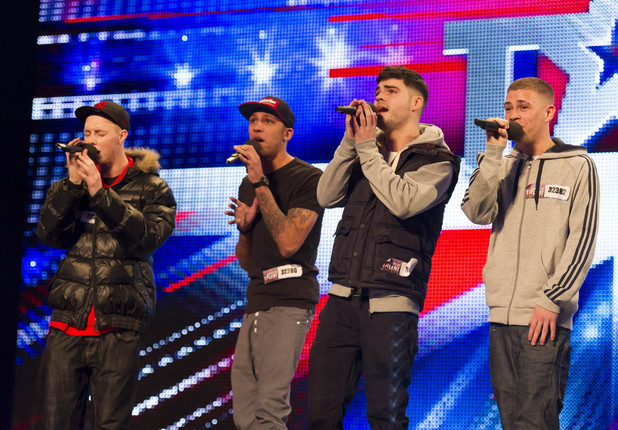 Badly dressed ("If you don't take your coat off, you won't feel the benefit"), shocking baseball caps and with bad boy "done stuff we regret" sob stories, they are essentially the YouTube generation East 17. Or One Direction, if they'd grown up watching
The Wire
rather than CBeebies.
While their style may need some work, their vocals and talent isn't to be sniffed at. Their hip-hop reworking of '(Sittin' On) The Dock of the Bay' was fairly sacriligous, but did display some harmonies and pipes that weren't too shabby. As long as Cowell doesn't make them sit on stools and sing 'You Raise Me Up', they'll be fine.
Another personal highlight was Carmen Electra. A woman so redundant of purpose they may as well have stuck a lampost in the judge's chair. The lampost would probably have been more expressive. How and why she was selected to take part remains a mystery that only Simon Cowell can solve. But her blank face, gormless stares and inane utterances are a perverse delight. In a weird way, we'll miss her.
Inevitably it wasn't all great. I can't claim that I didn't get a certain element of enjoyment out of Beatrix Von Bourbon's nipple-tassle burlesque routine, but I suspect it wasn't due to an admiration of her artform.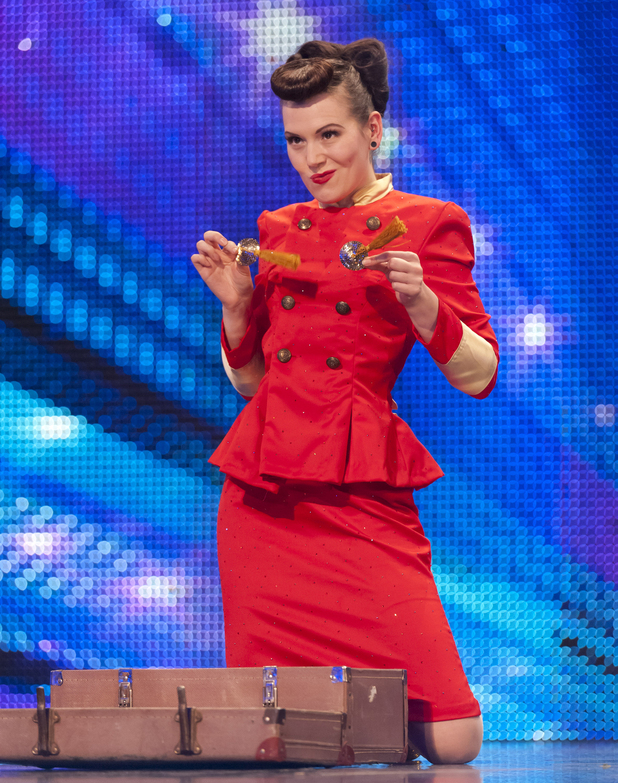 Of course it did allow us a chance to marvel at Cowell's masculinity and no doubt cause a bit of a storm with the
Daily Mail
brigade. The tiresome Ofcom-on-speed-dial moaners will be out in force.
Dance duo Twist and Pulse (runners-up a few years back) returned with a troupe of youngsters. The students were not as good as their mentors. A diluted Diversity. A Flawless with too many flaws. The bar is set very high for street dance acts on these shows, and these guys fell way short.
Acts thrown to the dumpster included a howling dalmation, a girl group claiming to be the middle-aged Little Mix, Lily & The Pineapple Hunks (don't ask) and poetry reader Valentina - she was booed before she even started.
Rounding off the evening was
Ryan O'Shaughnessy
. He's appeared on
The Voice
in Ireland as well as the soap
Fair City
, so we weren't wooed too much by his shy troubadour act too much. Playing his own song 'No Name' (should that have been 'No Tune'?), Ryan hooked in the crowd and Cowell with a tale of unrequited love.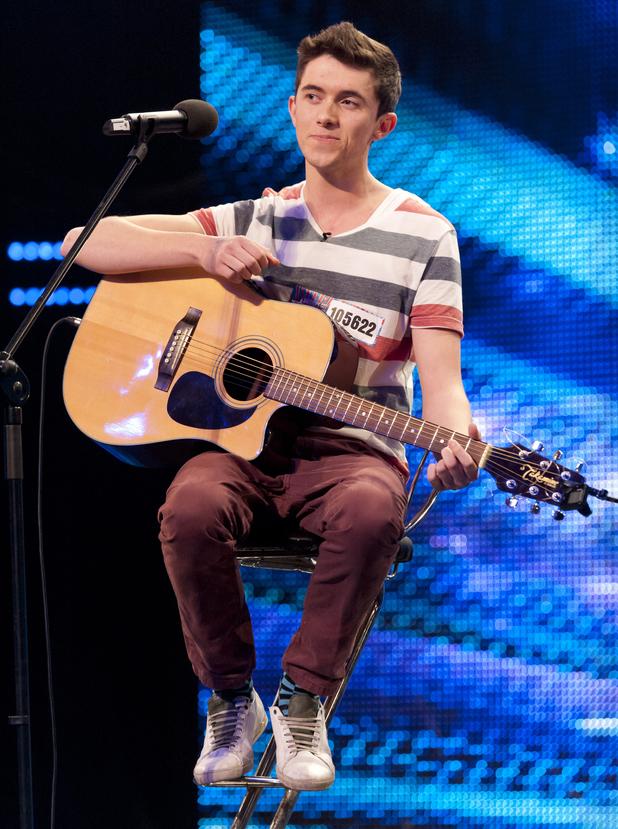 "What is the name of this girl?" Cowell demanded. "I can't say, I really can't say," stuttered Ryan. Either because he really is in love with this girl, or perhaps because his story is a load of crock. There was more than a hint of 'Girl on the Platform's Smile' about Ryan's slightly creepy, anonymous ode.
But with tears being shed in the audience and Twitter in meltdown about the identity of the 'No Name' girl, maybe we're just being terribly unromantic and mean.
Just don't come crying to us if his song in the semi-final features lyrics about bedroom windows, a pair of binoculars and police restraining orders.
Britain's Got Talent
continues on Saturday nights at 8pm on ITV1.
What did you think of this week's Got Talent? Share your views below