The glossy, gargantuan intros to
Britain's Got Talent
have been pretty much the best parts of this year's series, but maybe Simon Cowell shot himself in the foot with this week's opener.
When you're reminded that over 53,000 people have auditioned and the judges have travelled 1,200 miles looking for talent, it only makes it more depressing that crap acts like Mr Zip and The Zimmers got yeses.
But this week there was barely a
Rocky Horror
transvestite or kazookulele in sight. Just talented individuals - such as this year's token child star
Lauren Thalia
, who thankfully is no sappy Justin Bieber knock-off like Ronan Parke, but a kid with a bit of oomph.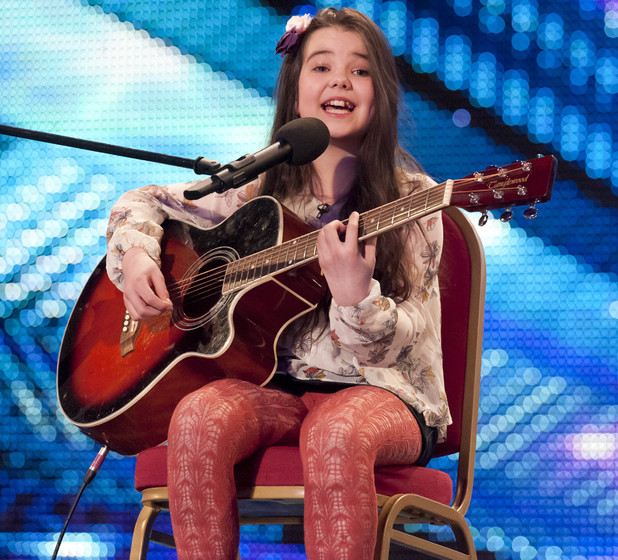 At only 12 years old, she came on stage with a guitar that was too big for her and a voice that was even more massive. Her audition track of 'Turn My Swag On' was not only a wonderful reminder of the days when Cher Lloyd was likeable, but an accomplished performance too.
The contrast of a cute, middle-class girl singing Soulja Boy does give it a nice edge - I'm just hoping she doesn't follow the path set by Ms Lloyd and end up putting out something mucky like 'Swagger Jagger' after being fed through Cowell's machine.
Also pulling a sickie from school were 12-year-old pianist Michael (I couldn't master a belt buckle at that age, let alone an instrument) and college students Kai & Natalia.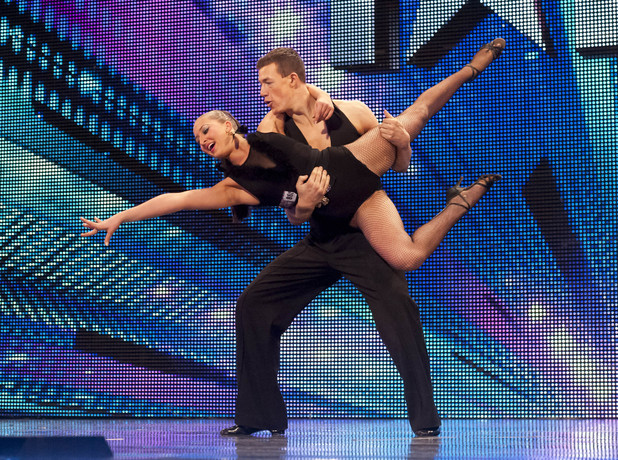 The duo were determined to bring ballroom and Latin dancing kicking and screaming into the 21st century, while setting up a hefty number of tabloid romance stories for the coming weeks. With their legs flailing all over the place, it was the kind of dancing that
looks
ridiculous but any idiot can tell is good - or at least good enough for
Britain's Got Talent
. And yeah, they're a hot pair.
But fear not ladies and
Gay Spy
readers, if a 16-year-old with blusher on his chest doesn't do it for you, this episode features plenty more strapping young men to salivate over.
I'm talking about Cascade, the French acrobatic martial arts troupe/Amanda Holden catnip. Built up as being a throwaway gang of ab-ulous hunks, they actually turned in an enthralling stunt dance routine thing that certainly packed a punch (sorry for the pun). Of course, in the world of Syco, the boys are pieces of meat first and talented performers second, but their actual skills shouldn't be overshadowed by their six-packs. They're one of my favourite acts of the series, even if Face Team already did their schtick last week.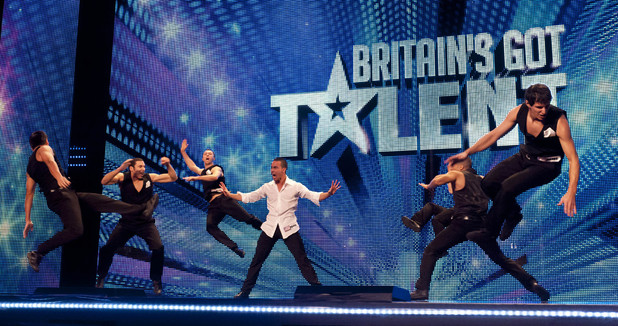 Then there were the Loveable Rogues, a collection of cheeky Topman mannequins who went around cracking Nando's jokes. You get the impression they're what Simon wanted Frankie Cocozza to be, before it all went
horribly
wrong.
I don't know if it's because I was rebelling at them receiving more build-up than the bloody panel, but I really wasn't as impressed with the boys as everyone else. They're certainly not in the same league as Madness as it was so subtly suggested. To me, they sounded more like three manly Lily Allens - not anything spectacular, but marketable enough.
Whatever we thought of the acts, this week's
Britain's Got Talent
couldn't be accused of lacking in variety, as the show quickly veered from three young, confident male singers to a timid, female comedy impressionist of a certain age.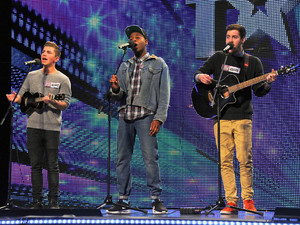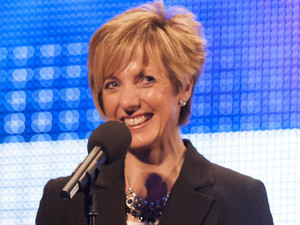 With her perfectly-ironed trouser suit, Marea Smithson looked like she had just wandered into auditions after finishing her shift at the bank. She seemed out of place and terrified up on that stage, but amazingly all it took was some novelty glasses to completely transform this poor shrew.
Ok, so her Anne Robinson needed some work and
The Weakest Link
isn't exactly the most relevant of cultural references (I can't even remember if it's still on), but her Corrie characters were flawless and her Anne Widdecombe was so dead on that I ended up covering the TV and running upstairs screaming. I fully expect "Welcome to
Cleverdicks
" to be the opening line of my nightmares tonight.
As I said, this episode was one that had a lot of talent on display. Only the '9 to 5' girls were properly horrendous and the few others to get buzzed off were merely victims of low self-esteem.
The sole act that I suspect people will be grumbling about is Chica Latina, the curvaceous Colombian coup de grâce of the 'Simon is feeling grumpy' plot that dominated the last 15 minutes of the episode.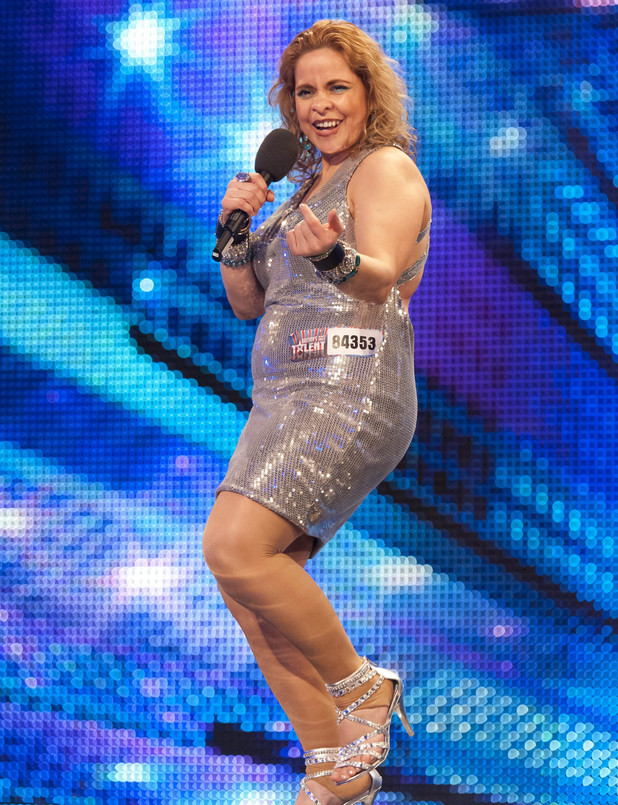 Because reality shows need story arcs too, he finally perked up the second she sauntered onto stage with her broken English and masterful flirting. Good work, Chica - a spot on the
X Factor
panel surely awaits (love ya, Dannii).
She performed a terrible version of 'River Deep, Mountain High', but her exotic accent
just about
saved it - she's basically a more reserved Goldie Cheung. Simon, blinded by the shimmering dress and all that lays therein, went against his better judgement and joined the other judges in giving her a big smiley yes. Bang. Resolution. Roll credits.
So another good
BGT
episode there, with some impressive performances showcasing a wide variety of different skills. The ability and determination of the contestants as a whole really shone through, and we barely missed the joke acts. Maybe
The Voice
was on to something after all, eh, Simon?
What did you think of this week's Britain's Got Talent? Are you a fan of Chica Latina? Leave your comments below!