0
Reality TV News
'Apprentice' Tom Pellereau: 'Dyslexia has always been positive for me'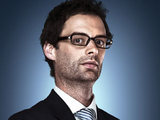 Apprentice
winner Tom Pellereau has spoken out about how he has used dyslexia to his advantage in the world of business.
Pellereau claimed that his learning difficulties had enabled him to realise his strengths and weaknesses from a young age.
He also said that it had given him specific useful skills and talents when it came to product design.
> 'The Apprentice' complete coverage
> Tom Pellereau in profile
> Lord Sugar reveals Tom Pellereau nail file business plans
"I was in some ways very lucky because from a young age I was very bad at certain things, so that meant I was always going to do science, engineering and design," he said.
"I discovered I could do things better than other people. If I had an idea, I could visualise it in my brain and spin it around.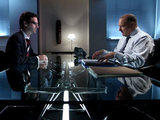 "Not everyone can do that. Dyslexia for me has always been a massive positive. I was so lucky that computers came out when I was starting to write essays. The very first computer my dad gave me was [one of Lord Sugar's] Amstrad 1512."
Pellereau secured a £250,000 business investment from Lord Sugar on tonight's show,
which is expected to be spent on his curved nail file invention
.
> Lord Sugar will keep in contact with Susan Ma after 'Apprentice'
> 'The Apprentice' Final: Highlights
> Tom Pellereau wins 'The Apprentice' 2011
Watch Lord Sugar deciding to hire Tom Pellereau in the final
Apprentice
boardroom below: