3
Reality TV News
'Apprentice' Susan Ma defends 'French love their children' quote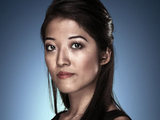 Susan Ma
has defended her heavily-mocked
Apprentice
moment on the show's French task.
Ma was one of the project managers when the teams were sent to Paris to sell new products to a mass market. Her planning process for the task included her posing the question,
"Do the French love their children?"
The remark prompted ridicule on spinoff show
You're Fired
and on the
Digital Spy
forums.
> 'The Apprentice' complete coverage
> Susan Ma in profile
> Lord Sugar reveals Tom Pellereau nail file business plans
However, Ma insisted that her comments had actually been proven to be a success.
"Those stupid questions led me to choosing two products that helped us break an
Apprentice
record," she told
You're Fired
host Dara O Briain.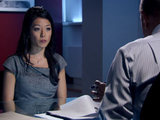 Ma also clarified remarks she made during the interview stage with Margaret Mountford about paying tax on her skincare business.
"I wasn't cheating tax and the couple of people I employed were students and they were earning below the minimum threshold," she said.
Inventor Tom Pellereau triumphed on last night's
Apprentice
final, earning a £250,000 investment for a nail file company.
> 'Apprentice' Tom Pellereau: 'Dyslexia has always been positive for me'
> Lord Sugar will keep in contact with Susan Ma after 'Apprentice'
> 'The Apprentice' Final: Highlights
Watch Susan Ma deliver her business pitch below: