Duane Bryan missed out on the Groove Train and
ended up in the black cab
instead as Lord Sugar gave him his marching orders on
The Apprentice
tonight.
But did Shugs make the right decision in axing 29-year-old Bryan?
He may have made a pig's ear of the Beat Battle video, but was he to blame for the team's demise? Should Ricky 'Witness the Fitness' Martin have taken the fall? Or did Laura Hogg deserve the flack for a dodgy karate-meets-
Flashdance
routine?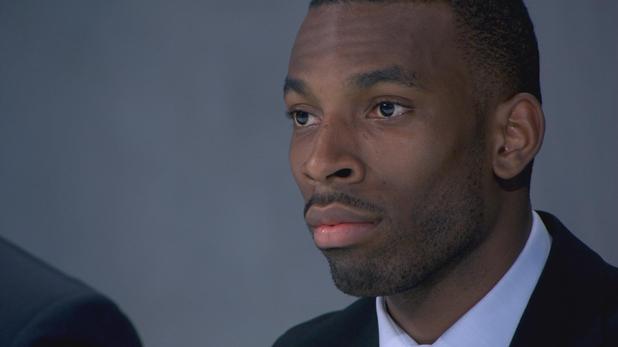 Vote in our poll below and let us know who you think should been fired this week?
Apprentice
reject Duane Bryan talks to
Digital Spy
: