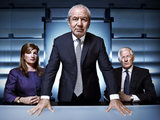 Stuart Baggs and his "field of ponies". Ruth 'The Badger' Badger busting some balls in the boardroom. Tre Azam's gift of the gab. Raef and Sophocles playing Spielberg. There have been numerous brilliant
Apprentice
candidates down the years, bringing us joy, laughs and thrilling TV, but who is the best of all time? To celebrate the launch of series seven, the
DS
writers have played Lord Sugar for the day and picked out our favourite ever candidates.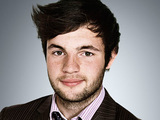 Tim Ankers (Junior Apprentice)
-
nominated by Multimedia Producer Tom Mansell
"One of the most laid-back contestants on
The Apprentice
. People mocked him for identifying wind as his worst element, but I identified with that. I thought of all the times I've carefully styled my hair only to step out my front door and have it ruined in one gust, or deployed an umbrella only to have it unceremoniously turned inside out. Wind IS the worst element and Ankers had the guts to say so."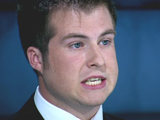 Stuart Baggs (Series 6)
-
nominated by Entertainment Reporter Paul Millar
"I'd have his field of ponies any day."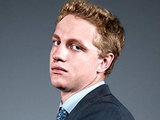 Raleigh Addington (Series 6)
-
nominated by Movies Contributor Ben Rawson-Jones
"Shaaaaaaaaaameful! For his incredible deployment of THAT word against bungling project manager Dan in the boardroom, young Raleigh Addington from series six receives my nod. He sadly had to exit the show early for personal reasons, but the light that shines twice as bright shines half as long. Some shaaaaameful paraphrasing from Blade Runner there..."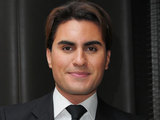 Raef Bjayou (Series 4)
-
nominated by TV Editor Alex Fletcher
"Debonair, suave, silver-tongued and with one of the finest haircuts to ever grace the small screen, my love affair with Raef 'the spoken word is my tool' Bjayou hasn't faded over the years. Cruelly stabbed in the back in an almost-Shakespearian manner by his one-time ally, the slippery Michael Sophocles, it was the graceful manner in which The Raef fell on his sword that endeared him to the nation. Even
Alan Sugar
, for once, admitted that he made a mistake in firing him."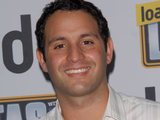 Michael Sophocles (Series 4)
-
nominated by Movies Editor Simon Reynolds
"Has to be Michael Sophocles, for 'koshergate', constantly and inexplicably dodging the bullet in the boardroom and being the perfect foil for Raef - they're the Butch and Sundance of reality TV!"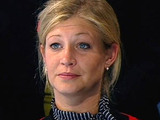 Lucinda Ledgerwood (Series 4)
-
nominated by Editorial Assistant Ben Lee
"Her odd fashion sense and quirkiness provided a good source for entertainment, but people forget that despite being bullied on the show, Lucinda also outshone everyone else that year with her excellent management skills and after winning eight of the ten tasks (which remains a joint record). Her firing in Week 11 coupled with the terrible four-person final concept made the last week intolerable."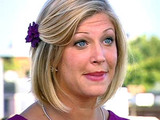 Lucinda Ledgerwood (Series 4)
-
nominated by Entertainment Reporter Daniel Sperling
"For combining berets and business acumen, Lucinda Ledgerwood will always be my favourite
Apprentice
candidate. It was fantastic to see her rise above the haters like *hiss* Jenny C, break out of the 'hopeless punching bag' mould clearly crafted for her and prove that she was actually... you know... good. Ledgerwood? LEGENDwood!"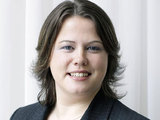 Ruth Badger (Series 2)
-
nominated by TV Reporter Catriona Wightman
"Proof that Lord Sugar gets it wrong. It is nothing short of
scandalous
that Michelle Dewberry beat The Badger. Tough, uncompromising and with fabulous suits, Ruth was both a great contestant and great TV fodder. And she gave us even more joy when she fronted Sky1's wonderfully-titled
Badger Or Bust
. She gets my vote just for that."
> Q&A: Lord Alan Sugar ('The Apprentice')> 'Apprentice' audition videos: The boys> 'Apprentice' audition videos: The girls> 'The Apprentice': Series seven preview > 'The Apprentice': Episode one preview> 'Apprentice' reunited: Liz Locke, Dan Harris> Read our full coverage on 'The Apprentice'Who is your favourite candidate of all time? Share your views below