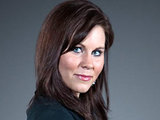 I know it's a cliché but
The Apprentice
is a real door opener for meeting people of great calibre and getting opportunities with groups like the Prince's Trust and Businesswoman of the Year. It's benefited me hugely personally - you get great experience in all sorts of media situations and highly pressured situations, and you see how you can handle yourself. I'm very lucky to have had it and it's left me in a great place as well.
Laura's verdict: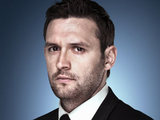 Gavin Winstanley
"I think Gavin showed quite a few strengths in the early shows, so I wasn't expecting him to go, but I did think there was a lack of control over the task. The problem with the negotiating tasks is that it's all about timing. You've got to have your planning done or you will come back without the products. If you don't have all the products, Lord Sugar won't find it funny and that should be a priority. And I think the people he brought back in the boardroom last night, Vincent and Zoe, were probably a mistake. In the end, I think he was the right person to go."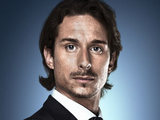 Vincent Disneur
"Looking at Vincent's background, he seems to have quite a few credentials in sales and there's an element of confidence that has to come from being good at sales. But in the last couple of weeks he's shown that he likes to be in control of everything and on
The Apprentice
you have to be willing to let your teammates shine as well as you. But that's a very hard thing to do on a competitive TV show. It's a strange situation, where you are in a team, but you are also working against each other."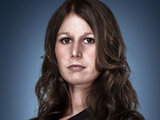 Zoe Beresford
"I think there is something to be said for the fact that you can't always be the star of the show on
The Apprentice
. Some weeks you'll be at the fore, but it's always about being a team player. You act as a team and you stay out of the boardroom, and I think to be fair to Zoe she was trying to do that. Unfortunately for her and Gavin, they weren't acting as a team last night. I don't think she should have been in the boardroom. I think she's got a lot more to give."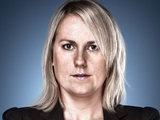 Ellie Reed
"Ellie, I actually really like. I think she's a down-to-Earth girl and she's shown herself well. She isn't a big talker, but when she does talk, she talks a lot of sense. She's very much a team player and I'd like to see a lot more from her in upcoming episodes. When you're in the middle of doing a deal, and this came up in our series quite a bit, people will step in on
The Apprentice
. Everyone is trying to shine and it's about being professional. I'd have told Vincent, 'This is my phonecall, be it on my neck if it goes wrong, I'm making this deal'."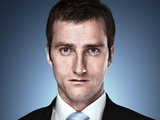 Jim Eastwood
"Jim is clearly very capable. He's clearly very good with people. He clearly knows how to adapt and work with the person he's in front of at the moment and has got all those tricks. He has impressed me a lot. He's one of the leaders going forward I think."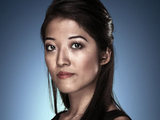 Susan Ma
"Susan, I have loved. She's gutsy, she's young, she's very confident and she's clearly very talented. She's already set up a very profitable business and I'm really happy that she did well last night. She did well to step up with confidence so early. She didn't falter once, so good on her. It's unfortunate that her team made the mistake of paying big prices and going to the wrong places for products, which was the same mistake that my team made last year, but she should learn from that."
Follow Laura on lauramoore.co.uk and @ApprenticeLaura on Twitter