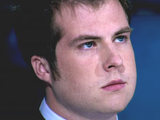 They've sold cloches, teapots and junk. They've created dog food, biscuits and magazines. And they've all batted away an angry Lord Sugar in the boardroom. But the biggest battle the
Apprentice
Final Five have had to undertake begins right now.
Stuart Baggs
'The Brand' - a much-missed
Reality Bites
favourite - has unleashed his verdict on this year's candidates for our enjoyment. Keep reading for his jaw-dropping and controversial views. Oh, and if your name is Margaret Mountford, it's probably best to look away now.
Jim Eastwood is my favourite candidate this year. Has he won you over?
"Really? He's a poor man's Baggs The Brand. It would be really easy for me to sit here and criticise all of this year's candidates and it's what I'm going to do. If he wins, I'll give everyone who reads this a million pounds. It takes a little bit more than Irish charm to turn the Baggs around."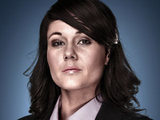 What about Natasha Scribbins - has she caught The Brand's eye?
"Have you read all the rumours about her in the press? Apparently she's an absolute man-eater. So that's pretty good, I love that. Commenting on Natasha is like choosing between chlamydia and gonorrhoea - they're both pretty average. She's gone under the radar very well."
Nick Hewer said that she "tensed her thighs" too much...
"I thought Nick was gay?"
I thought he was married...
"We'll find out in due course when he reads this article, I guess."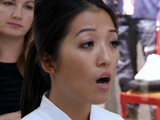 What's your opinion of Susan Ma?
"Oh my God! I'd rather have my actual testicles rubbed up and down a cheese grater than have to even look and speak to her. She's so whiny. She's always whining (Does Susan impression) 'Oh, guys!' Whenever I have said anything about her during the series, someone always comes on and comments back defending her, saying, 'Why would you write that about the best person in the series?' I know that you're only saying that because it's either a relative or actually bloody you, Susan!"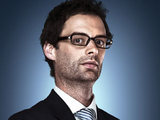 What's your verdict on Tom Pellereau?
"I think Tom is a nice guy. I really like him. He's very boring, but I'd probably get on with him because we wouldn't be battling it out to be the alpha male. Helen, on the other hand, probably would challenge me for the role of alpha male."
I reckon you'd have made him cry if you were in this series...
"I'd do it on purpose! But I do like the guy, he's clearly really intelligent, it's just the guys on this series have been really boring, haven't they?"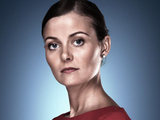 Do you think you could have worked with Helen Milligan?
"We'd be totally incompatible. She's really professional and really corporate - she's very much like Stella from my series - and life's too short for all of that. She'll probably win and if she doesn't it will have to be a massive fall from grace for her or a huge mistake in the interviews."
Was there anyone you liked this year?
"Absolutely none of them... oh no. Melody. Melody, because she was fit. I quite liked Zoe, because she was an underdog and nobody else liked her. But other than that, only Melody for being fit. As long as she kept her mouth shut."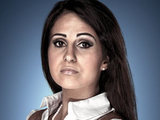 I couldn't have spent longer than five minutes with Melody...
"You can a put a sock in her mouth and you'd be fine. Can you imagine the foreplay with Melody? (Adopts a dodgy Melody accent) 'I'm going to stroke this and put this over here, is that alright?' I bet you're strangely aroused right now."
What's your advice for the candidates ahead of their interview with Margaret Mountford?
"Don't walk in and say, 'Hello Margaret!' I heard that some d**khead candidate who the public absolutely hated tried it last year. That's a good piece of advice, I think. He was a very good looking candidate, I hear."
Did you woo Margaret in the end with your good looks?
"Can you just have that as your headline? 'Stuart Baggs: I dated Margaret Mountford'. Even if it's not true, it would be great."
I have a horrible image in my head.
"Can you imagine being with Margaret Mountford? She'd be like an engine that hasn't been used for 40 years. Bring out the WD-40!"
What's the truth behind the Stuart Baggs TV show rumours?
"There is a TV show in the works and it is really moving very fast. But is nothing like the generic basic reality TV format that was reported in the press a while back. I don't know where that came from. It wasn't such a bad idea, so I may steal it. I will be on TV again with my own show very soon. I know far better than to reveal details, but worry not."
Will it be better than Ruth Badger's Badger or Bust?
"Oh, Ruth Badger's TV show was an abortion on television. Absolutely horrendous. It will be far better than that."
The Apprentice airs on Wednesday night at 9pm on BBC One. The final follows on Sunday at 9pm.