"If I wanted a friend, I'd get a dog!" Lord Sugar announces at the start of
The Apprentice
series eight, quashing any rumours that he may be becoming a soft touch in his old age.
The grizzled boardroom veteran is ready to dish out another £250,000 to any candidate willing to fight, sell and squabble their way through 12 weeks of bad power suits, dodgy deals and daft quotes ("I'm the reflection of perfection", "I will roar my way to the top").
Reality Bites
attended the screening of episode one yesterday and got the lowdown on this year's 16 business
numpties
hopefuls. Here's our first impressions of the class of 2012: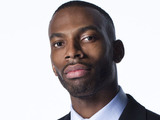 Name: Duane BryanJob:
Founder of Drinks Distribution Company
Reality Bites verdict:
A slick and suave prospect. Apparently the brother of Simon Webbe from Blue and a local 'have a go hero' in Manchester, so he's not lacking in confidence. He comes across as an alpha male in the boys' team without resorting to bossiness or being a loudmouth. An early standout.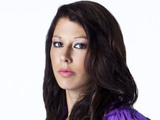 Name: Maria O'ConnorJob:
Restaurateur
Reality Bites verdict:
Blue. Eye. Shadow. Making Adam Ant look understated in the makeup department, Maria certainly makes an impact in the boardroom with her overstated style. Fiesty, opinionated and she cites Gordon Ramsay as an inspiration.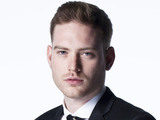 Name: Tom GearingJob:
Director of Fine Wine Investment Company
Reality Bites verdict:
Never trust a man who considers himself "quite good looking". Left in charge of the boys' team's production processes in week one, he appears to be better at getting his hair right in the mirror than sticking a simple printed logo of a bus on a bag.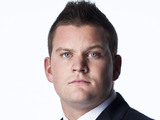 Name: Ricky MartinJob:
Recruitment Team Leader
Reality Bites verdict:
The man most likely to be tagged "the new Baggs the Brand". A self-proclaimed "reflection of perfection" and part-time wrestler, Ricky Martin (we don't believe he's any relation to the 'Shake Your Bon Bon' star) has plenty of snappy soundbites and the gift of the gab. He should be boardroom dynamite.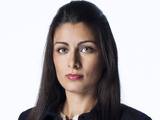 Name: Bilyana ApostolovaJob:
Risk Analyst
Reality Bites verdict:
Bulgarian Bilyana appears to be the sort of candidate who would rather say 1,000 words when one would easily do. She mentions her tough upbringing in a communist block of flats and she's got a killer instinct with sales. She even attempts to snare a group of school kids in London Zoo to grab a load of week one sales.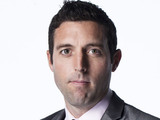 Name: Stephen BradyJob:
National Sales Manager
Reality Bites verdict:
Big eyes, shiny suit and likes the sound of his own voice. He does a good line in business talk twaddle ("enthusiasm is a huge asset of mine") and there's a definite air of the Alex "If I was an applie pie" Epsteins about this chap. He puts plenty of noses out of joint with his sales pitch pep talk in the boardroom.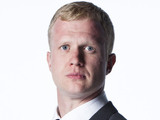 Name: Adam CorballyJob:
Market trader
Reality Bites verdict:
Wet, gormless and a bit bland. It's only week one, so we withold the right to totally take this judgement back if he ends up winning the damn thing.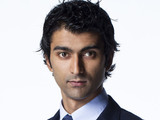 Name: Azhar SiddiqueJob:
Managing Director of Catering and Refrigeration Company
Reality Bites verdict:
A quiet figure in week one. He sells fridges in real life. He sells some bags and teddies for the boys in the task. But he does very little else. And Lord Sugar "ain't looking for a Lord Lucan", Azhar.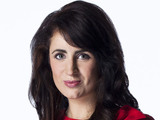 Name: Jane McEvoyJob:
Co-founder of Food Manufacturing Company
Reality Bites verdict:
Do you remember the Irish Jenny from the Raef/Sophocles series? The one who claimed to be the best salesperson in Europe. You do? Well Jane McEvoy is like her, but approximately 167 times more annoying and in your face. Expect irritation.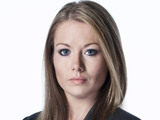 Name: Laura HoggJob:
Bridal Shop Owner
Reality Bites verdict:
One of the quieter members of the girls' team (which isn't really a compliment - a jumbo jet engine has more hushed tones than this rabble), but whether she has any nous to back up her claim that she's Scotland's "next big export" remains to be seen.
Name: Jenna WhittinghamJob:
Editorial and Research Director.
Reality Bites verdict:
Pretty much steals the show in the first episode when she reveals how she came up with the girls' team name 'Sterling'. "It came to me in a dream, Lord Sugar. A friend told me in a dream last night." Jesus Christ!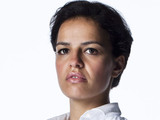 Name: Gabrielle OmarJob:
Architect
Reality Bites verdict:
She puts her hand up to be PM in week one, which is a bold move. Whether it's a sensible one, you'll have to wait and see. Her job as an architect is mocked by her rivals ("she just draws houses"), but there's plenty of fire in this former chippy worker.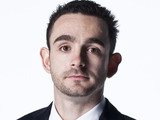 Name: Michael CoppJob:
Kitchen and Bedroom Furniture Retailer.
Reality Bites verdict:
Destined to become tagged as "the sweaty one" , Mr Copp cuts a hapless figure in episode one from the moment he's given a dressing down for a looking hot and bothered in his first meeting with Shugs. He needs to pull himself together and possibly pick up some deodorant if he wants to go far.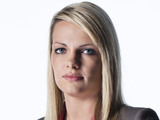 Name: Katie WrightJob:
Editorial and Research Director
Reality Bites verdict:
She calls herself the "blonde assassin". She's actually the blonde whimper. Timid and shifty, she does her best to avoid responsibility and attachment to any actual role in the week one task. Nick Hewer isn't impressed and gives her his best lemon sucking grimace.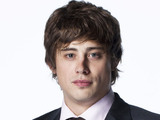 Name: Nick HolzherrJob:
Nick Holzherr
Reality Bites verdict:
For a bunch of cocksure entrepreneurs, the boys are certainly shy about becoming PM in week one. So fair play to this shaggy-haired bit of rough who takes the hit for the teams and puts himself forward to lead the task. Whether he lives to regret his decision, you'll have to wait and see.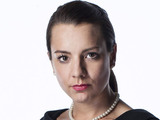 Name: Jade NashJob:
Business Developement Manager
Reality Bites verdict:
We made copious notes during this screening, but we have absolutely nothing to say about Jade after episode one. Nadda. Nothing. Diddly squat. Must try harder.
The Apprentice launches on Wednesday, March 21 at 9pm on BBC One