Over
1 million viewers
watched Irish dancers
Prodijig
grabbing the
Got to Dance
series three crown last night (March 4) as the troupe tapped their way to £250,000.
Ashley Banjo described the crew as "disgustingly good", while Kimberly Wyatt claimed that they were "on another level" after their final performance at London's Olympia.
Prodijig leader Alan Kenefick gave
Digital Spy
a call this morning to celebrate their victory and talked about working with Kanye West, being bigger than
Riverdance
and what a difference a quarter of a million pounds can make.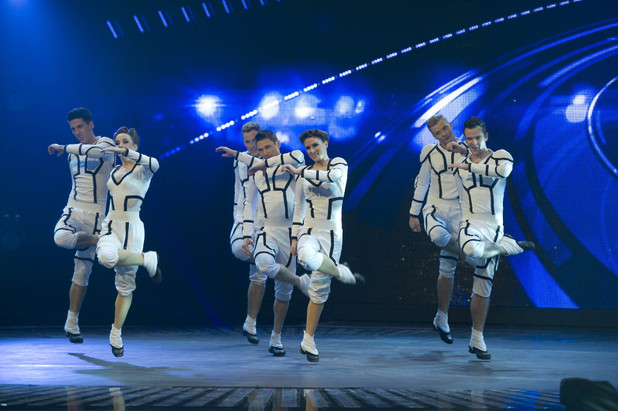 You are the hottest act in the dance world right now. How has your life changed since that first audition?
"It's been unbelievable. The phone has been ringing off the hook. Everyone wants to speak to us and we're more than happy to speak to everyone. It's just amazing. The reaction from everyone back home in Ireland has been amazing."
Irish dancing has traditionally got a bit of a stuffy image. Do you think you can change that?
"I've been working on my own style for years as a soloist, but I asked the guys to join me because I thought it would work better as a vision with the fuller image. We've thought about every aspect. We wanted a strong impact with the costumes, which have a futuristic vibe that we want to bring. The music is so obviously important to us as well; we make sure we have modern, powerful beats to prove that we can be modern with Irish dancing."
Will Prodijig be bigger than Riverdance?
"I think that is the dream, to be the new
Riverdance
. I think as far as movement is concerned, we're creating a new genre, we're opening up the style of Irish dancing. It's no longer the rigid form and just the feet that Michael Flatley did. We're making it more modern and bringing the hip-hop vibe. The possibilities are endless for us. This time next year we'll be a totally different group and we're going to keep evolving."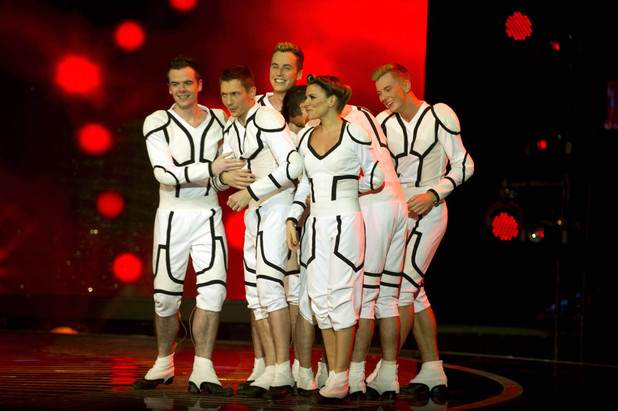 What's the long-term goal that you want to achieve with the group?
"Our own full-scale show would be the end result that we're aiming for. I think we should sit back for a while now, take a little break, maybe see some West End shows to get inspired and then eventually develop a full-scale Prodijig stage show.
"We'd love to work in other areas though like music videos and things you wouldn't expect Irish dancers to be involved in."
What music acts would you like to team with?
"We danced to Kanye West, so we'd love to dance with him. We'd want to dance with people who we can work with in our sets. We've got to be able to imagine ourselves as their backing dancers. We'd have to push boundaries and people may be shocked and surprised to see Irish dancers with acts like Kanye and Chris Brown, but that's where I see us fitting in."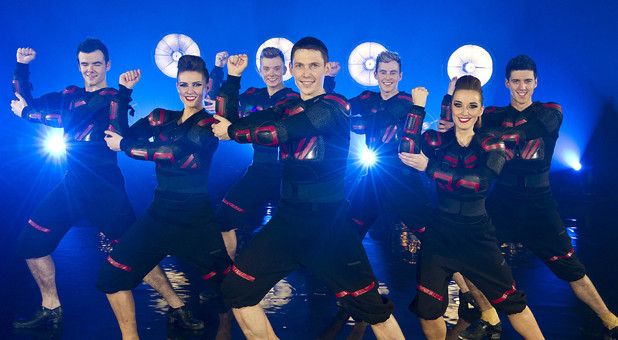 You also performed at the Irish Film and Television Awards for stars including Michael Fassbender and Chris O'Dowd. How was that?
"Absolutely amazing. We got to perform for the Irish president, we met some stars on the night. It was an absolute blast. I just can't believe we've pulled it off and won this competition. I'm still getting my head around it."
What did the Got to Dance judges say to you after last night's show?
"They were all absolutely brilliant. Ashley and Kimberly were giving us words of inspiration and Adam Garcia was on Sky News this morning with us and he's just the nicest guy ever. We were chilling out with him backstage and he was really lovely. It was amazing to finally meet them all; I look up to them so much and I've watched them on the show, so to hang out with them and find out that they're just normal down-to-earth guys is great to see."
The most important question is... what are you going to do with the £250,000?
"Everyone is going to get their own cut of the money. We want to keep pushing Prodijig forward and we've all given up our jobs for this... so we definitely need the money right now!"