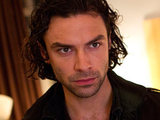 Being Human
creator
Toby Whithouse
has revealed that it was at Aidan Turner's request for John Mitchell to be killed off.
Viewers saw the vampire die in the finale episode of the third series of the hit BBC Three show last night. Writing on the show's official website last night, Whithouse admitted that he had always known he would have to lose one of his cast members.
"From the first moment we met Aidan, we knew we were really only borrowing him from global superstardom. The same goes for all our cast," he said. "You can't have actors as good as Aidan and Russell [Tovey] and Lenora [Crichlow] and Sinead [Keenan] and Jason [Watkins] and not expect someone else to notice.
"I guess it really hit me back when we were doing series two, and perhaps unconsciously I shifted the stories in a way that paved Mitchell's exit. I thought it'd be better to have him go out in a scripted satisfying way, rather than lose him between series and open up with the rest of our heroes standing over a grave, with one of them saying 'Wow, who'd have guessed Mitchell was SO allergic to bee stings...'
He continued: "The consequences of the Box Tunnel Massacre were always going to be the cause of his demise, but whether that happened at the end of series three or series 33 was never defined."
Whithouse explained that he had not planned to kill Mitchell off despite Turner's
casting
in Peter Jackson's
The Hobbit
.
"Perhaps, we thought, Wyndham could dispatch him back to Bolivia and maybe (though we had to concede it was pretty unlikely given what Aidan's schedule would be for the next three years) we could get Mitchell back for an episode of series seven...?" he wrote. "But y'see, that Turner fella is smart. He knew that ending, while leaving the door open for him to return one day, would be ultimately unsatisfying. And so it was his decision - and with his encouragement - that we ended Mitchell's story there."
Praising the actor, the writer added: "Watching him mature as an actor has been one of the great pleasures of working on this show. And aside from his skill and professionalism and talent, he's also a ridiculously nice and funny guy, and... Actually, damn him. Seriously. I'm glad he's dead. So let's raise a glass to Aidan Turner. It's been a blast."