Britain & Ireland's Next Top Model
contestant Madeleine Taga causes some serious tension during the opening episode of her series with her show rivals accusing the 20-year-old Londoner of having an "aggressive" attitude.
Elle Macpherson's model reality series returns tonight (July 9) with a new judging panel - Tyson Beckford, Whitney Port, Julien Macdonald - and in a twist, the 20 girls are sent to Dubai in show one.
[Photo gallery - Britain & Ireland's Next Top Model show 1]
Copyright: Sky Living
"I don't think I've seen the best of you all yet, so I really need the help of my fellow judges. Now unfortunately they're not here at the moment, so I guess what we're going to have to do is go and join them... in Dubai!" says Macpherson.
"Never before on
Top Model
have we taken 20 girls on a trip, so you guys are really special... I'll see you there."
However, tensions arise between the girls at the luxurious Atlantis The Palm Hotel, when Anita Kaushik reveals that she "cannot stand" Madeleine.
Amelia Raven
argues that Madeleine has come "to win, not to make friends", while Diona Doherty describes her personality as "aggressive".
Anita and Madeleine clash in the hotel bedroom, when the former tells the London hopeful to "drop the attitude". "You've got such a big chip on your shoulder. You send off such a bad vibe," says Anita.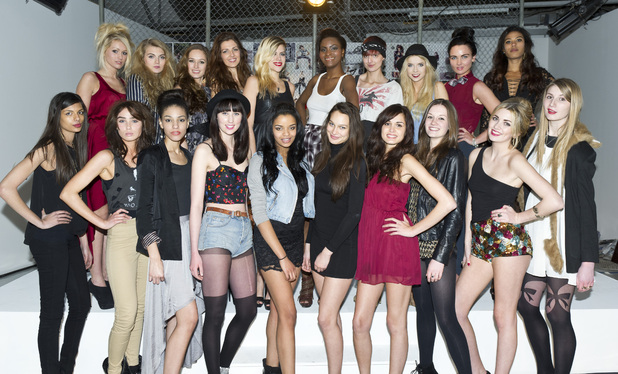 However, Madeleine appears unconcerned by the criticism, hitting back: "Anita, she's just a fireball. And I can't deal with people like that... Sharing a room with Anita, I'm just going to pretend she's not there."
Britain & Ireland's Next Top Model
starts tonight (July 9) at 9pm on Sky Living.