Penelope Williamson
became the latest girl eliminated from Elle Macpherson's
Britain & Ireland's Next Top Model
this week.
Penny found herself in the bottom two with Tas, and Macpherson told the call centre worker that her lack of confidence was ultimately what let her down.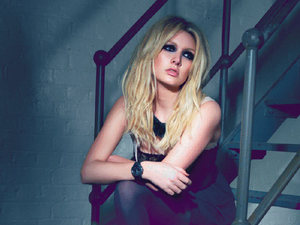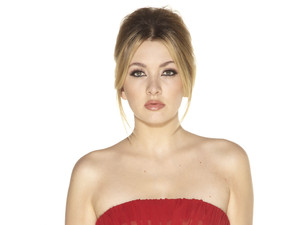 "Tas, we definitely see an improvement, but you still have one of the weakest shots and I'm worried that your beautiful body and your face are not working together, and it's not going to work in the next phase of this competition," said Macpherson.
"And Penelope, you have had a great makeover, and you're definitely closer to being a model than you were when you first came into this competition. But it doesn't seem to me that you feel like you are."
Speaking to
Digital Spy
about her exit, Penny said: "I kind of expected to go. I didn't like my makeover and the judges knew I didn't like it. I don't think I was the worst girl, I was just lacking confidence.
"That makeover meant that I didn't feel like me. I felt like I was wearing a wig. And as a model you need to be able to express things and I didn't feel like I could it with that hair."
She continued: "I could have grinned and got through it, but I think the reason Elle liked me was because I was an honest and blunt person. You get what you see with me. It would have taken a lot of effort to fake it and it would have shown through eventually."
Penny didn't have kind words to say about show rival Letitia Herod, commenting: "She's just very young. She just whines and I can't put up with people who moan and whinge about things. I could laugh about my hair, but when we took the mickey out of Letitia and her teeth she couldn't laugh about it."
She claimed that Whitney Port was her favourite judge on the show, describing the US socialite as "very cool" and "opinionated". "She can be harsh, but she is always honest," said Penny.
Britain & Ireland's Next Top Model continues on Mondays at 9pm on Sky Living
Photo gallery - Penny's Top Model pictures: