0
Reality TV News
'Next Top Model' girls pose with naked men - pictures
Britain & Ireland's Next Top Model
has brought a new twist to its traditional "nude shoot" challenge, allowing the girls to keep their clothes on and bringing in naked men.
The girls have to keep their focus and professionalism while male models are working alongside them with absolutely no clothing.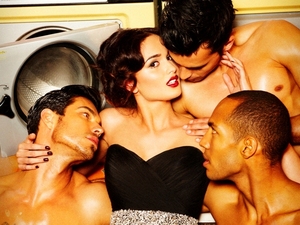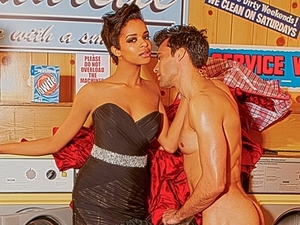 Elle Macpherson
and the judges will eliminate one more girl from the competition this evening.
Other tasks on tonight's show include modelling on a water runway, which tests their balance, nerve and poise more than ever before.
Meanwhile, model and actor Paul Sculfor joins the regular judges in the elimination room to help make the decision on who should leave the show.
Britain & Ireland's Next Top Model
continues tonight (August 27) at 9pm on Sky Living.