0
Reality TV News
'Next Top Model' axes another girl: 'I wanted to do things my way'
Roxanne O'Connor has become the latest girl eliminated from
Elle Macpherson
's
Britain & Ireland's Next Top Model
.
The mother-of-one started off strong in the competition, but was sent home this week after being reduced to tears by a photo shoot featuring tarantulas and failing to take direction for a Revlon ad.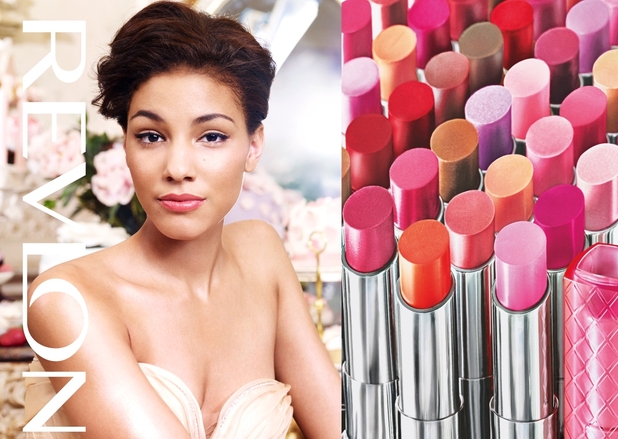 Speaking to
Digital Spy
after her exit, Roxy accepted that her latest pictures "weren't great" and said she was "absolutely gutted" to miss out on the trip to Canada awarded to the final five.
"I knew I was gonna go. I think most of the girls that have gone had that feeling that it was gonna be them, so I think when you know you just know," she said.
"Knowing that [Canada] was where they were going made it ten times worse... I think I put too much pressure on myself."
While she may have been expecting to be eliminated, Roxanne admitted that she was surprised by her breakdown at the spider shoot.
"I just reacted like that because it all just got on top of me," she explained. "The waiting, the tension, just builds up inside of you...it was just crazy.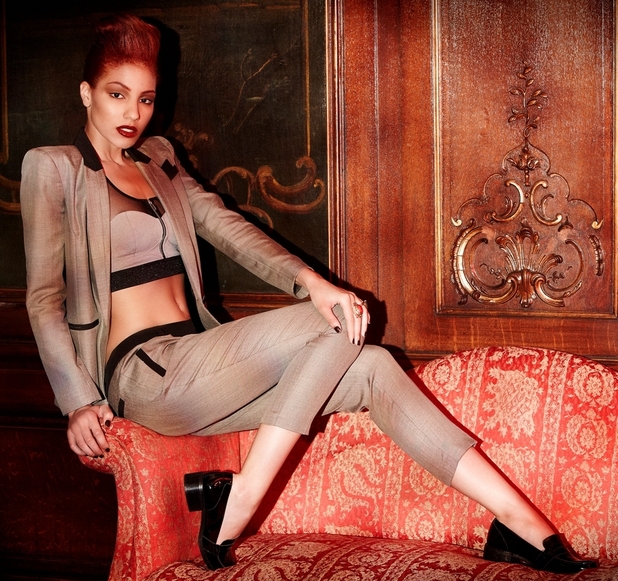 "I did not expect myself to react like that at all. I never thought I'd be that girl that reacts like that. I'm glad that I did it [and] carried on with it."
Roxanne credited
Top Model
judge Tyson Beckford for helping her overcome her fears on the shoot, and brushed off accusations from the other girls that he had been more lenient on her when she started tearing up.
"I don't think I got any special treatment at all," she stated. "I think if it had been anybody else, I think Tyson would have treated them exactly the same. He's just a really friendly person.
"I think anyone in his situation, being around someone who reacted how I reacted, I think they would have done exactly the same thing. I think he was just being a decent person really and as a mentor he was trying to comfort me."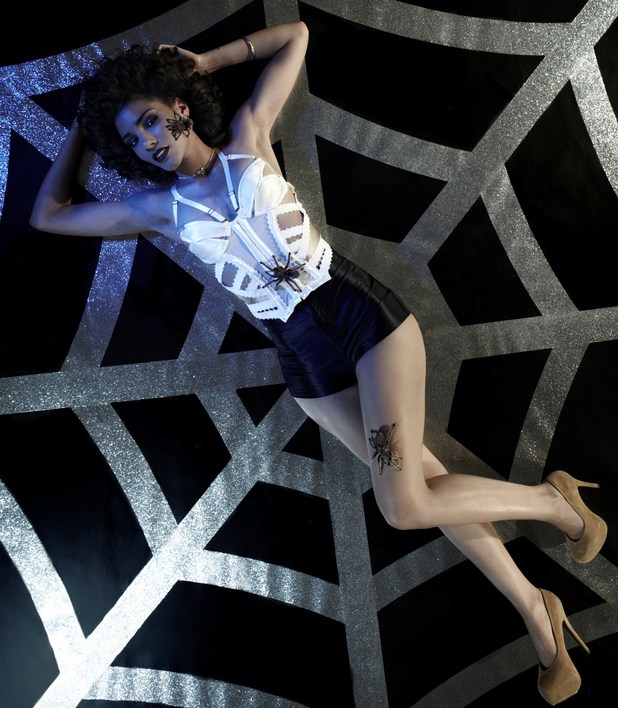 On her "struggle" to get the right look for Revlon, she continued: "I felt a lot of pressure and I know I'm not really a commercial model. I was kind of scared.
"I don't think it looked smug. I think because I had the kind of looks that I wanted to go for in my head, but also the photographer and the lady from Revlon wanted...completely different.
"I know my own angles, so I know what will look better for me and because they don't it was kind of frustrating for me. I wanted to do it my way, but obviously I had to do it their way."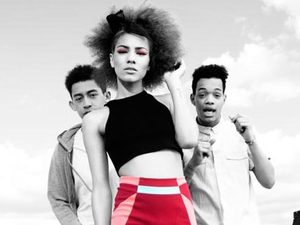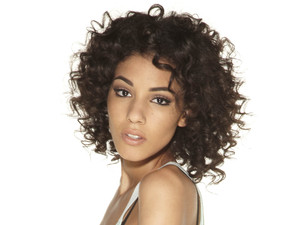 Roxy also declared that she has no regrets about giving up so much to try to win
Britain & Ireland's Next Top Model
for her young daughter.
"She's not even 3 so she won't remember [me losing] and I was doing it for her anyway," she said. "I want to change both of our lives, so I don't regret it at all. My family are really proud of me.
"I'm gonna go to the agencies and try and get signed so hopefully you'll see my face on a billboard or something."
Britain & Ireland's Next Top Model
continues Mondays at 9pm on Sky Living.
My Way is available on

Watch now