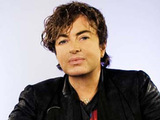 The first round of
Britain & Ireland's Got The X Factor Top Model
rolled into Cardiff and Birmingham this week. Girls flocked from far and wide to pose, pout, flash their undies and win a long list of prizes that reads like an extravagant
Generation Game
conveyor belt ("Contract with Models 1, holiday, sports car... cuddly toy!").
Fearne Cotton continued to earn overtime on voiceover duties, as we get recap, followed by montage, followed by 'what's coming up teaser', followed by recap. The Radio 1 DJ has certainly earned her paycheque.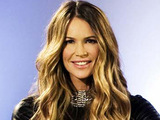 Elle Macpherson
got to visit the Bullring shopping centre in Brum and pretend that she's just a normal person who shops there all the time. Meanwhile, Julien Macdonald continued to set back stereotypes about the fashion industry 15 years, barking catty insults and the Cardiff locals.
Macdonald was on street-casting duties and came back with a deep-fried Mars bar and an erotic dancer from a place called Fantasy. That sounds like a pretty good night out in my book.
Pole dancer Charlotte (her dancing name is Rosie) managed to squeeze through to the second stage, despite looking about as comfortable as Rebekah Brooks in a room full of hacked off former
News of the World
journalists when she was asked to perform one of her routines for the judges. Even the pole looked a bit ashamed after she did a minute of robotic wiggling and shoulder shuffling.
Second chances was the theme for much of the episode as everyone from cocky self-proclaimed "man-hater" Lisa ("I don't think anyone's good enough for me") and 23-year-old mum Tanya ("I had four hours to live") managed to worm their way to the second round through either blind determination or buckets of tears.
Elle Macpherson's street-casting found a diamond and potential winner called Beatrix, while "new Abbey Clancy" Lori from Liverpool looks like a good bet to reach the latter stages on her personality alone. "She's sexy and that's what men like, isn't it?" observed Macdonald dryly. Beyond that pair, this episode felt a bit short of the "pizzazzle" the judges were searching for.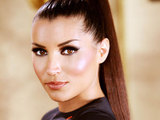 Moment of the week
Grace Woodward's confrontation with a wannabe plus-size model called Alex, who wants to prove that "big is beautiful".
Alex: "I can work so hard."
Grace: "So can a donkey."
Insult of the week
A dead heat this week between Grace Woodward's glorious "You look like you've got poo under your nose" and Macdonald's sneering "You look like you're walking down the aisle in the Co-op".