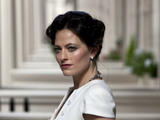 Sherlock
star
Lara Pulver
has admitted that she felt "vulnerable" filming nude scenes in the show.
In an episode of the BBC One series broadcast on New Year's Day, Pulver stripped off for her role as Irene Adler.
However, she told
The Sun
that filming the scenes was also empowering.
"I have never felt so vulnerable in my whole life and in feeling that vulnerability it unleashed an inner power," she said.
"I thought, 'OK, I'm naked, I'm exposing everything, you can't hide behind Spanx, you can't hide behind a dress'. It's like, 'I'm completely naked, what of it?' There is something about being a woman and being naked that's great and I thought, 'Let's just celebrate that'."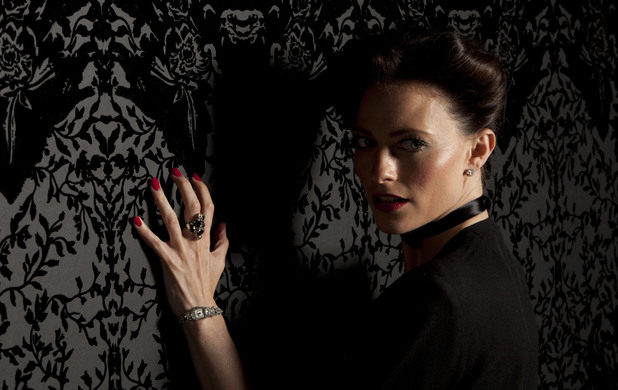 Pulver added that her co-stars Benedict Cumberbatch and Martin Freeman have both stripped off for roles before and joked that Freeman enjoyed her nude scenes a little too much.
"Martin is always naughty," she said. "[His nickname] 'Martin Freehands' is so true. He was like, 'Oh, there she is. She's naked and there's her arse crack and off we go...'"
Sherlock
continues with a new episode on Sunday at 8.30pm on BBC One.
> Read our recent interview with Sherlock star Lara Pulver
> Read more coverage of Sherlock