12
Cult News
'Sherlock's Lara Pulver: 'Irene Adler naked scenes were empowering'
Sherlock
's
Lara Pulver
has said that her controversial nude scene was "empowering".
During the New Year's Day episode 'A Scandal in Belgravia, the star stripped off as Irene Adler in a scene with Benedict Cumberbatch (Holmes) and Martin Freeman (Watson).
She told the
Radio Times
: "There's nothing to hide behind, no mask, and something really empowering takes over.''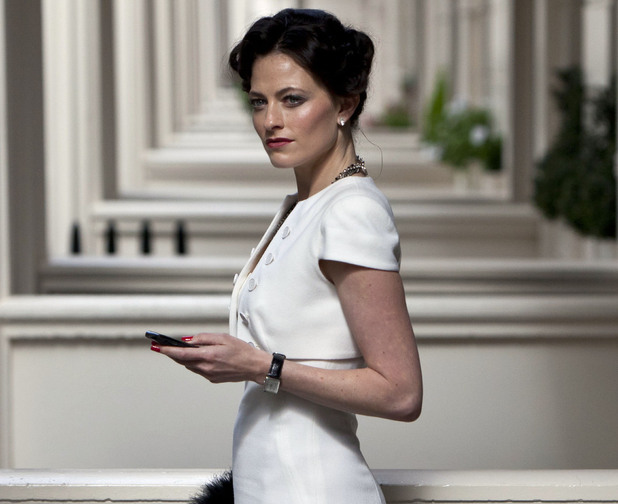 Despite
receiving more than 100 complaints from disgruntled viewers
, the BBC decided against
removing the scenes from the pre-watershed repeat
.
The actress recalled of filming the episode: "[Director] Paul McGuigan very sweetly said to me, 'OK, the choice is we spend hours shooting it to avoid seeing straps or we take all that off and shoot it quickly'.
''I thought I couldn't put myself through being there all day, practically naked anyway, so I might as well get completely naked and get it done in a few hours.''
BBC One's
Sherlock
concludes this Sunday at the later time of 9pm on BBC One.
> Benedict Cumberbatch on Sherlock finale: 'Series three could be hard'
> Martin Freeman 'hoping to make third series of Sherlock'
Take a look at a gallery of images from the
Sherlock
finale below: