Slap on some fake tan, sparkle up with a vajazzle and come on down to the Sugar Hut -
The Only Way Is Essex
is back for a sixth (yes,
sixth
) series this weekend and we're in a celebratory mood!
To mark the occasion,
Digital Spy
sidled up to cast member
Billi Mucklow
for a gossip about the Lucy/Mario proposal, accusations of
TOWIE
fakery, the bashing they've received from
Geordie Shore
, and whether she thinks James 'Arg' Argent is a 'salty potato' (she doesn't).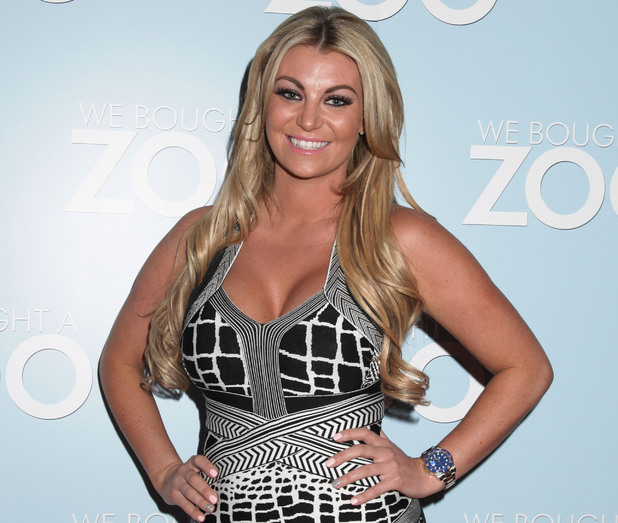 So TOWIE's getting all loved up at the moment - are you on a mission to hook up with any of the guys in the cast this series?
"Definitely not. They're all too young. Most of them are with someone. Who else is left?"
... Arg?
"Definitely not, never in my life, Arg is the last person. He's just not for me, at all. The other boys are too young. We need some new boys - not boys, men. Tom Pearce and those guys are too young."
Do you ever end up feeling like a gooseberry during filming next to all the couples?
"I don't care. You do sometimes think when they're all happy and stuff, 'Oh, that's nice'. But then the next scene they're arguing and then you're like, 'I'm glad I'm single'."
How are things with Lydia Bright and your ex Tom Kilbey. Are you on good terms?
"I am. I'm really good friends with Tom now, and Lydia. They seem to be really happy, and I'm happy for them. Me and Tom weren't right for each other and things never got that far that we ended up falling out. We're still good friends and I hope that things work for them. I think they're very well suited."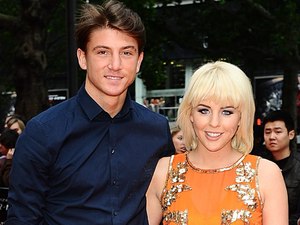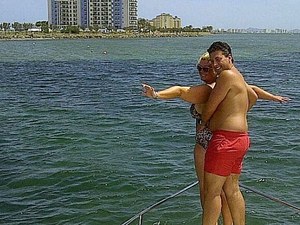 Do you think Arg and Gemma will end up getting together?
"Never say never. You never know with us lot, do you? It's one of those things that will [either] happen quite early on in the next series or I can't see it happening at all. You know what we're like."
What did you think of Mario Falcone's proposal to Lucy Mecklenburgh on The Only Way Is Marbs? Were you impressed?
"I think it was really romantic. When I first heard what had happened I was like, 'Oh no, I don't know if I would like that'. But when I actually watched the show it was really genuine and he looked really nervous and she looked really shocked. I'm really pleased for them. If they're happy then good luck to them."
Would you have preferred to have something private like that done away from the cameras?
"It's very hard. In a way yes, I think you would like it to be done in private. But life ain't like that and their lives definitely aren't. [In
TOWIE
] it's hard to have anything in private, so you've got to go one way or the other, either keep it all private or go full-on.
"A lot of people are saying because [they've] done it on the show it's for show, but it's genuine and they both love each other."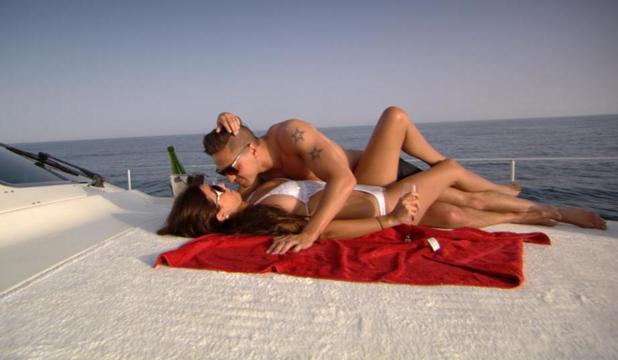 Do you think they'll have a TOWIE wedding?
"I hope so. I'd love to go to a
TOWIE
wedding. It would be the best thing ever. If they find me a man, I promise you I'll marry him on the show.
"I think it would be brilliant if they got married on the show, we'd all be a part of it. But I don't know if they'll be getting married yet."
Do you think Lucy would ask you to be a bridesmaid?
"I dunno. I don't think she'd have any of us as bridesmaids. She'd have her friends as her bridesmaids. Maybe she'd have Lydia."
Joey Essex and Sam Faiers have also said they're thinking about marriage and kids. Do you think they're ready to become parents?
"Definitely not. Joey can't even look after himself, let alone a baby. I would love to see them try though.
"Maybe they should get those ones they give you at school to look after. My sister's just had a baby so I might borrow her baby and give them it to look after for a week."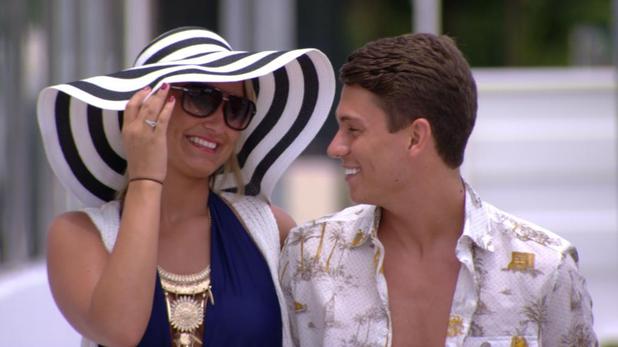 ... I don't think your sister would be up for that.
"No, of all people she wouldn't want Joey Essex to babysit. Joey is brilliant, he's such good fun. People underestimate him. He's not as thick as what you think."
The TOWIE cast seems to be getting bigger and bigger with every series - do you feel under pressure to be entertaining and avoid getting axed?
"Never. I think I was brought into the show because they liked me for me and I think the best way to stay in the show is to stay true to what you are. I think when you change and try and be something different that's when it backfires.
"I was quite lucky because when I came into the show I had quite a good understanding of how the show works. I think the best thing to do is to work as a team. When you start working against everybody and try and over-think storylines, it just doesn't work."
Do you think some of the cast are too concerned with trying to grab the headlines?
"People say, 'Oh yeah, you can tell that's just for a storyline', but I think it's really hard to pretend and fake something. You are what you are at the end of the day and the viewers know us so well. I think even now viewers can probably tell if something isn't true. I think they know us as people."
Since running the London Marathon you seem to have got a lot more confident about your figure - there are more photos of you in your bikini! Are you happy with how you look?
"It's 'cause it's summer! I'm always happy with my figure. Don't get me wrong, I've got wobbly bits and a bit of cellulite. I'm normal. I'm one of those people that thinks if you don't like something, get to the gym or stop eating. I'm not a moaner about my body."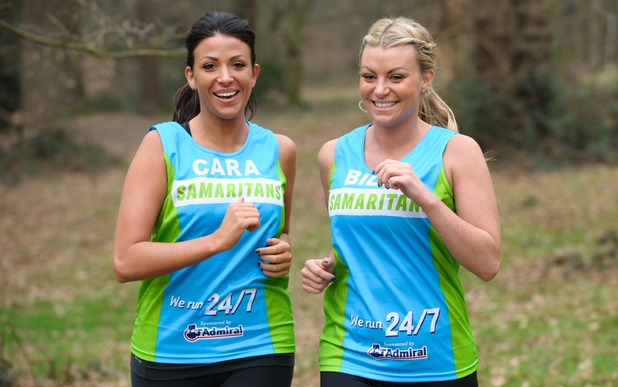 If you weren't in TOWIE are there any other reality shows you would have done. Big Brother, for example?
"I don't think I would have done Big Brother. I think it's really hard. You've got to have a really wacky personality and I don't know if I'm [wacky] enough. But you don't know that until other people watch you - other people have said, 'Oh I can see you doing that'.
"You're very on your own [in Big Brother] and I'm used to being with Cara. If I could go in with her I'd be all right. Things like [
I'm a Celebrity
] I'd love to do. I'd take things as they are, all great experiences."
What about The X Factor?
"God, I'd love to."
Can you sing?
"No, I'm literally a terrible singer. If me and Cara brought out a single, no one would ever speak to us ever again. We're like proper tone deaf."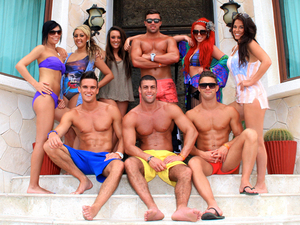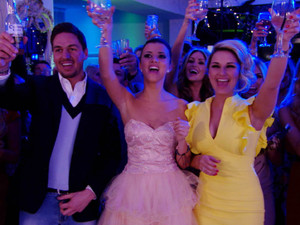 We spoke to the Geordie Shore lot recently and they described TOWIE as "absolute b*llocks" and said that you girls make them feel bad about their looks. What are your thoughts on that?
"They can't slag us off and then say that. We live in different areas, we've obviously been brought up in different ways and I think that shows when you watch our shows. I think that's all there is to it, the way you get brought up and area.
"I like the show because it's so outrageous. It is entertaining, but it doesn't have anything that we have, like the glamour. You know what the best thing about
TOWIE
is? That when you watch the places we go to, you can actually go to them too. Who would watch their show and be like, 'Oh my god, I want to sleep with everyone'? It doesn't happen like that. That's why our show will always be better."
I can't imagine you and Cara being filmed getting thrown out of a club.
"Don't get me wrong, we've done it a hundred times, but it's not something we do regularly for the whole world to watch. I like that [
TOWIE
's] different, but I like [
Geordie Shore
] whether they watch us or not - I'm sure that they do."
The Only Way Is Essex returns Sunday (July 22) at 10pm on ITV2