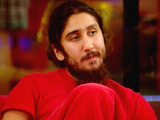 The housemates have discussed how eager they are to leave the house.
In the wake of
last night's arguments
, a number of the housemates awoke this morning with an eye towards Friday's finale.
As soon as Siavash stirred, Rodrigo asked what time it was, to which Siavash replied: "It's showtime. Almost over now... it's finished... it's at its end... last breaths."
Lisa, still bruised from Charlie's accusations that she was "boring", mumbled: "Good, I don't think I could go another week."
"Without killing each other," Siavash joked. "Thirteen weeks is more than enough."
When Lisa announced that she intended to pack her bags today, Rodrigo laughed that by the end of the day every housemate's bags will be packed and ready by the door.