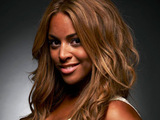 Rachael has claimed that she is not in the house to find fame.
The Beyoncé lookalike told Josie earlier on today that she expects to go back to her job once the show is over.
"I can't see it being any different," she said. "I'll go back and do the job I always do, hairdressing."
She continued: "I think some people audition very much wanting the fame. They don't get anywhere, I'm happy to go back and do what I do."
When Josie asked her about winning the £100,000 prize money, Rachael concluded: "The money would not be a bad thing."