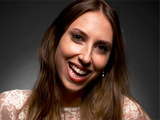 Sunshine has asked Ben to stop repeatedly teasing her in front other housemates by saying that she has verrucas on her feet.
She took Ben aside after he had made the joke during breakfast, telling him that she didn't want people to think she had an infectious condition on her feet and that he was supposed to be her friend.
"It's teasing once, but you've done it four times," she told him after he had apologised. "You're telling people they can catch a disease from my foot!"
Ben continued apologising to Sunshine, insisting that he was just trying to be light-hearted.
"But when you do it with 14 people at the table, they believe you," she said. "You're supposed to be supporting me but you're isolating me."
Ben told Sunshine that he had just said it as a flippant remark and would never mention it again, before giving her a hug.