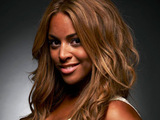 Rachael is now up for eviction after Dave chose her to replace him.
Nominated trio Dave, Shabby and Sunshine took part in a task in which the winning housemate would be exempt from eviction. However, they would then have to pick someone else to replace them.
After Dave logged the winning time in the 'Hickory Dickory Dock' task, he was asked by Big Brother to choose which housemate would join Sunshine and Shabby in Friday's eviction.
"You all understand I don't want to do this," he said as he approached the board. He then looked at photos of each housemate attached to the board and took a deep breath. He took the photo of Rachael down and replaced it with his.
Rachael burst into tears, proclaiming: "I knew it would be me." Dave tried to comfort her and offered his apologies, explaining that he wanted to pick a housemate who would be one of the public's favourites.
"Course I'll go," Rachael told Shabby shortly after.
"No, it'll be me or Sunshine," responded Shabby.