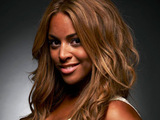 Rachael has become the first person to leave the Big Brother 11 house.
She received the largest share of the public vote, after being nominated alongside Shabby and Sunshine.
In a twist to the usual eviction announcement, Davina first revealed that Shabby was safe from eviction. She then returned to announce that Rachael would leave the house this evening.
After hearing her name, Rachael told housemates: "It's okay, I knew it." She then left the compound to the sound of 'Crazy Right Now' by Beyoncé, with a mixed reception from the audience.
Beginning the eviction interview, Davina commented: "Your reception was better when you came out than when you went in."
When asked about finding herself up for eviction despite escaping nomination from the housemates, the hairdresser said: "I felt really cheated, I felt it was really unfair."
Rachael faced the public vote when Dave won a special
task
and chose her to take his place as a nominated housemate.