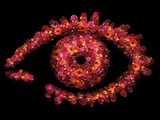 Big Brother has changed the nomination results following Caoimhe's exit earlier today.
Yesterday, the housemates nominated for the sixth time and Rachel and Caoimhe picked up the most votes from their rivals.
However, before the results were revealed to the housemates, Caoimhe exited via the Diary Room and Keeley broke a fundamental rule of Big Brother by discussing nominations. Her punishment was to have her votes ruled invalid.
Consequently, Keeley, with two votes, Corin, with two votes, and Rachel, with three votes, will now take part in today's 'Save & Replace' task. Whoever wins can choose another housemate to be up for the public vote with the two losers.
This week's 'Save & Replace' task will involve the nominees dressed as spiders being trapped in a giant bath. The winner will be the first housemate who escapes the over-sized bath.
> Caoimhe walks out of BB house