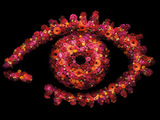 Four housemates will be up for eviction this week, following on from today's 'Nasty Nominations'.
All of the housemates had to pour a bucket full of either mud, baked beans, gunge or 'Big Brother's special sauce', over their two selected housemates.
After nominations were completed, Mario, David, JJ and Jo received the most nominations. While John James and Josie were the only housemates not to receive a single nomination.
A sad-looking Andrew was first to nominate, and chose Steve and Sam.
Corin struggled over her nominations, asking: "Can I tip both on me?." She cried before finally nominating Sam and Jo.
David nominated Mario, by pouring mud over his head. Mario joked: "I was getting lower so you can get it all on me." David also chose Jo, by pouring custard over her.
JJ followed by nominating Steve and Mario, while Jo chose Corin and David, with the minister having bowed in expectation.
John James said, "sorry, Cozza," before pouring gunge over Corin, and he picked Mario as his second option.
Josie did not appear to take her nominations seriously, as she laughed while pouring 'special sauce' over JJ, much to John James's surprise. She also poured baked beans and spaghetti over Andrew, saying: "It's only because you haven't been picked for the vote, right?"
Mario nominated the same people that nominated him, by selecting JJ and David. Sam chose to nominate David and Jo.
Finally, Steve, who had to sit down because he was stuck in the gunge, asked Sam to pour the buckets for him. Steve chose JJ and Mario for his nominations.
The results mean that Mario received the most nominations with four votes, with Jo, JJ and David getting three. Sam, Steve and Corin had two votes, with Andrew getting one. Only John James and Josie escaped with no nominations.
However, a 'Save and Replace' task will take place later today, giving the four nominated housemates a chance to save themselves.