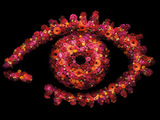 John James
has won a task entitled 'Rate My Mates', which involved putting housemates in the correct order from most to least in various categories within a time limit.
Earlier in the day, housemates were called to the Diary Room to compile their own personal ratings. Big Brother then put up a board by the sofas, with each housemate having just five minutes to correctly guess the average rating everyone received within a particular category.
John James, Sam and Corin were the only ones to successfully complete the task. John James was the overall winner with a time of just over two minutes, and won a prize which allowed him to send some of his clothing to be dry cleaned.
Sam and Josie claimed almost all the titles, with Sam being crowned the most attention-seeking, bitchiest, devious, arrogant and fakest housemate. Josie received most entertaining and trustworthy as well as least bitchy, forgettable, fake, arrogant and desperate to win.
"Do you think that's why me and Sam don't get on? We're at two different ends of the spectrum," asked Josie. "We're Yin and Yang," replied Sam, who appeared to remain unfazed at what people thought of him.
Mario was voted as one of the least entertaining housemates, and seemed to take it to heart. "If other people were here that I cared about then maybe I would make an effort to be more entertaining," he said. "Don't take any of this seriously, Mario," John James told him.