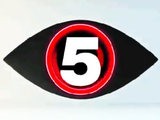 Endemol's chief exec Tim Hincks has promised a "really fresh" series of Big Brother on Channel 5, claiming that the new run would tell "the best stories we've ever told".
Hinks spoke at a press launch yesterday, where he claimed that Channel 5's investment in the show had re-energised the Big Brother brand.
"There's a really fresh feel about this Big Brother. What Big Brother is about is characters and stories. You will of course all judge when we're on top form again on Thursday, but I think we've got a great bunch of housemates," he said.
"People have speculated about whether it's new or classic Big Brother, but the fact is that we'll tell some of the best stories we've ever told. It will be glamorous and occasionally sexy, I'm told."
He later added that the show's tone would be "celebratory, upbeat, entertaining and funny".
Reeling off facts about the Big Brother brand around the world, Hincks said: "Last year, 90 million people watched a Big Brother final around the world." He jokingly added: "Which is just under the consolidated
CSI
figures."
He continued: "You could add up the number of shows we did last year around the world and air them back to back for five years. Otherwise known as Big Brother 4."
Channel 5 director of programmes
Jeff Ford
billed Big Brother as the "best known TV format in the world" and said that they wanted to make an "unmissable" series.
"It's got some of the biggest, most colourful and most interesting names around. Trust me, you won't be disappointed," he said.
"Looking more widely at this as a whole and providing a cornerstone to our schedule, this show provides us with the chance to take this entire channel into a new era. Big Brother will bring us a new audience on 5, allowing us the chance to do a range of exciting projects around it."
Celebrity Big Brother launches on Thursday, August 18 at 9pm on Channel 5.
Watch the trailer for Channel 5's first series of Big Brother below: