Brian Dowling
has claimed that he's surprised by the amount of love on this year's series of Big Brother.
Couples on this year's show have included Aden Theobald and Rebeckah Vaughan, Faye Palmer and Aaron Allard-Morgan, and Jay McKray and Louise Cliffe.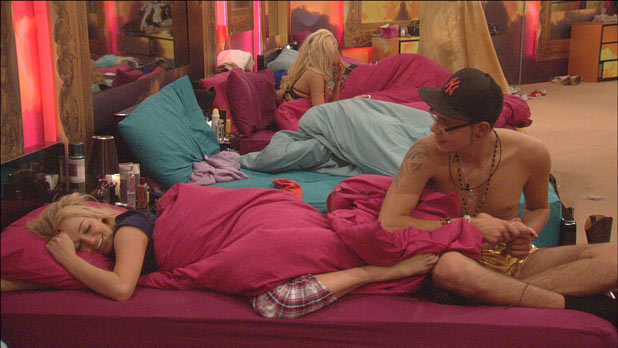 "There's been a hell of lot of love, hasn't there?" said Dowling. "Random strange love as well with Alex and Tom.
"I think the relationships have been genuine this year. They've been unforced, just in a forced environment. They have evolved naturally during the series.
"I think the real test of time is when they leave the house, obviously. I mean, I don't think Aden and Rebeckah are together, so that one didn't work.
"Hopefully we'll get love at the end of it. I'm optimistic."
Talking about rumours that Louise and Jay have had sex in the house, he added: "We will ask them how close they were in the house. But I don't think they have actually gone all the way in the house. I know Louise is adamant there hasn't been any.
"We've seen some weird movements under duvets and heard some noise, but I don't think they had sex. I hope not in a crowded room. That would be weird."
The Big Brother final airs at 9pm tonight on Channel 5.
> Tom O'Connell evicted from Big Brother
> Big Brother poll: The Final - who do you want to win?