Big Brother's
Sara McLean
has told Chris James that she is most attracted to him in the house.
The Edinburgh model branded the chunky doorman "cute" as the pair shared a moment of intimacy earlier this afternoon.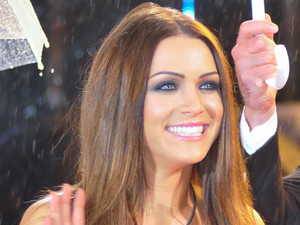 She declared: "You're so cute. We were saying the other day that
out of all the boys in here it's your physique we like the best
. I like a bit of meat."
Chris responded philosophically: "Some girls really do like Mr Ripped, some girls like a manly man."
Caroline Wharram chipped in quickly: "I like skinny physiques... yours would appeal to me about as much as Luke S's would."
Big Brother continues tonight at 10pm for the reality show's
first eviction show
of the current series.