Benedict Garrett has attempted to cheer up fellow Big Brother housemate
Arron Lowe
today, offering comfort to the model, who claims that he is concerned about "being liked" in the house.
Benedict, a porn star, told Arron that his concerns about people ignoring him or disliking him were likely to be based on nothing.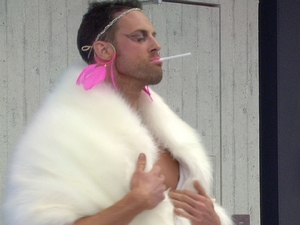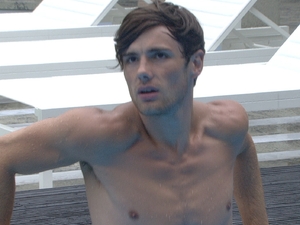 Speaking about how low he felt in the house on Sunday, Arron said: "I felt transparent. I felt like I was invisible yesterday. I felt very low yesterday.
"I felt like every time I walked in a room people walked out. I felt ignored."
Benedict replied: "I wasn't conscious of that all.
"Every day, I feel I'm trying to say things and people ignore me. I think it's just because I'm old and boring. I don't think anyone is doing it intentionally."
Arron added: "I said from the minute I opened my eyes yesterday, this don't feel right."
Attempting to bolster Arron's confidence, Benedict joked: "Pull yourself together lad!"
Arron laughed: "I'm a big girl's blouse ain't I?"
Big Brother continues tonight at 10pm on Channel 5.