The reasons behind this week's Big Brother nominations have been revealed.
Arron Lowe
and Chris James were
announced as this week's nominated housemates yesterday
after the first round of voting.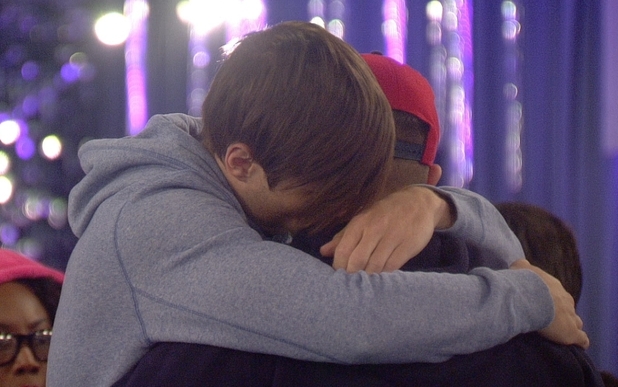 Chris received five nominations from his fellow housemates, while Arron topped the votes with six.
Becky Hannon is immune from this week's nominations after she passed her secret task.
Shievonne Robinson, Conor McIntyre and Adam Kelly were the only housemates to escape being nominated this week.
Arron was described as a "liar" by Adam, while Chris was accused of being fake by Scott.
Deana Uppal, Sara McLean and Lydia Louisa received three nominations, Caroline Wharram, Lauren Carre, Luke Scrase, Luke Anderson and Benedict Garret received two, while Scott Mason and Ashleigh Hughes received one each.
The nominations were as follows:
Becky
: Chris and Lydia
Lydia
: Arron and Deana
Luke S
: Deana and Chris
Benedict
: Scott and Sara
Chris
: Arron and Caroline
Caroline
: Chris and Lauren
Conor
: Deana and Lydia
Deana
: Luke S and Arron
Adam
: Arron and Ashleigh
Scott
: Chris and Benedict
Lauren
: Arron and Luke S
Sara
: Lydia and Benedict
Luke A
: Sara and Luke S
Shievonne
: Caroline and Arron
Arron
: Sara and Luke A
Ashleigh
: Chris and Lauren
Photo gallery - Big Brother Day 7 in pictures:
Copyright: Channel 5