Keith Harris
and Orville became the latest celebrities to enter the Big Brother house last night (June 12), taking part in the No Laughing Matter task with the housemates.
The iconic children's entertainers performed a gig at the Megalols Cafe alongside stand-up Jeff Leech and
Britain's Got Talent
's Gatis Kandis yesterday evening, where they were attempting to ruin the housemates' attempts to not laugh for two whole days.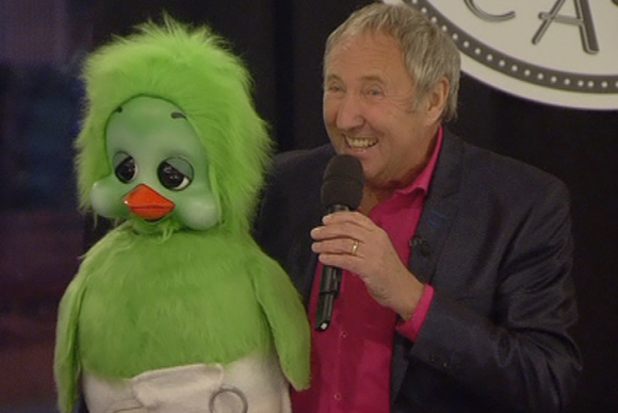 The fewer chortles and sniggers that the housemates produce over the two days, the more chance they have of passing this week's shopping task.
Harris, Orville and Cuddles the Monkey did their best to bring out sniggers from the 16 housemates, delivering cheeky gags including the one-liner from green nappy-wearing duck Orville: "25 years he's had his hand stuck up my arse. I'm fed up!"
Big Brother has made numerous attempts to sabotage the housemates' No Laughing task, including bringing back the famous electrocution suits for another shocking challenge.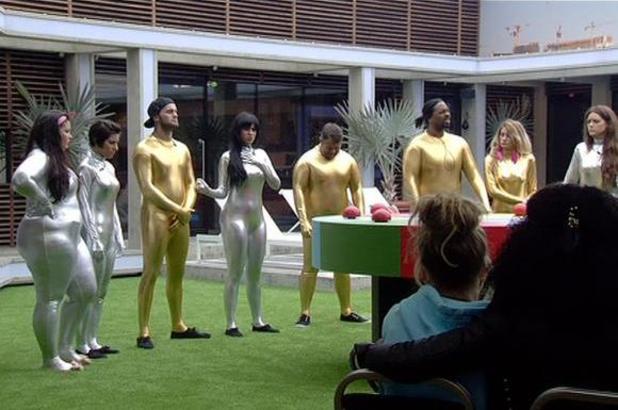 Big Brother continues tonight (June 13) on Channel 5.
Photo gallery - Classic Keith Harris and Orville pictures: