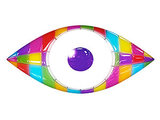 Victoria Eisermann became the first housemate evicted
from this year's Big Brother last Friday (June 8) after less than a week in the famous compound. But Big Brother is no place for sentimentality or dwelling on what might have been.
This Friday (June 15)
either bouncer Chris James or model Arron Lowe
will join Victoria on the outside and will be facing a grilling from Brian Dowling rather than another week of fun, games and rows in the house.
Has squeaky Chris and his gossiping irritated you? Would you like to boot out the former bailiff? Or do you think he deserves a second chance? Would you like to see him stay and
woo potential admirer Sara
?
Does Arron's hair flicking and posing grind your gears? Would you like to wipe the smile off his face on Friday? Or has the 23-year-old Abercrombie & Fitch boy been misunderstood by his rivals?
Big Brother continues every night on Channel 5.
Who do you think should be evicted? Vote in our poll below!