Big Brother's
Conor McIntyre
has issued an apology in the Diary Room over his rant about fellow housemate Deana Uppal.
Conor was
warned by Big Brother earlier this week
over his aggressive behaviour, after he admitted that he would happily "punch" Deana if she threw water over him.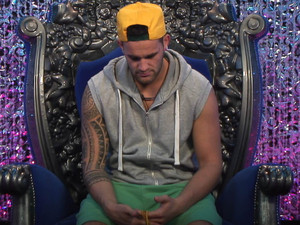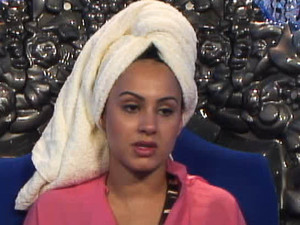 During the rant, Conor picked up Deana's epilator and said: "Get your epilator and stick it up your arse. We don't give a f**k! Stick it up her f**king m**ge, stupid b**tard.
"I'm gonna play loads of pranks on her. F**king piece of s**t, I don't give a f**k if I'm pulled up to the Diary Room."
Following his warning, Conor returned to the Diary Room for a second time and insisted that he was sorry about his remarks.
"I just want to apologise for what I said last night," he told Big Brother.
"I never apologised because I was angry and I was on bad form. I felt bad and I wanted to apologise for what I said last night."
Lydia Louisa, who is
up for eviction this week
with Deana, has also claimed to Big Brother that she feels "bullied" by certain male members of the house.
Big Brother continues daily on Channel 5.
Photo Gallery - Big Brother Day 21:
Copyright: Channel 5