Ashleigh Hughes
has talked with her fellow Big Brother housemates about the importance of sex in her life and relationships.
Ashleigh began talking about the subject when Shievonne Robinson asked the girls of the house whether they would prefer a nice guy with small genitalia or a horrible boyfriend who was amazing in bed and hung like an "elephant trunk".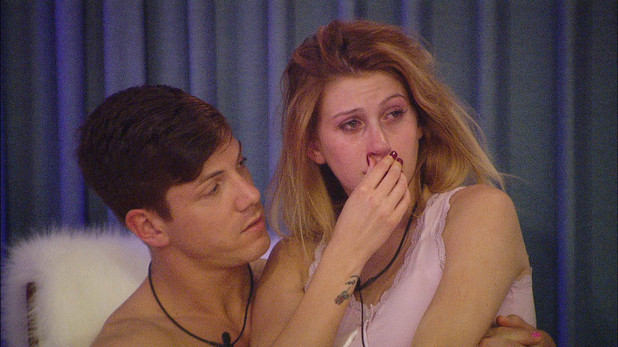 Becky Hannon replied: "If I fell in love with someone I couldn't turn them down because of the size of their..."
Ashleigh also initially agreed, commenting: "I wouldn't go for someone like that, if someone told me to 'shut up', I would tell them to 'f**k off'. I don't give a flying f**k about the size of your penis."
However, she added the caveat that she also wouldn't stay with a man, even her current boyfriend in the house Luke Scrase, if he was useless in the bedroom.
"Amazing sex is a big part of a relationship. Either you have got it or you ain't. I'm sorry if you ain't. that's it," she said.
"If you don't have amazing sex... you need that passionate connection. If he's f**king me like a f**king rabbit, I'm not going to have that.
"Luke [Scrase] might be everything I want and he is, but if he isn't passionate in having sex, then I just couldn't."
Big Brother continues daily on Channel 5.
Conor McIntyre and Shievonne Robinson are the two housemates facing eviction from the reality show this week.
Photo Gallery - Big Brother Day 35:
Copyright: Channel 5